Todd Tucker's Wife Kandi Burruss Celebrated His 48th Birthday in Style — A Look at Their Relationship
Todd Tucker rang in his 48th birthday with an epic celebration, thanks to his wife.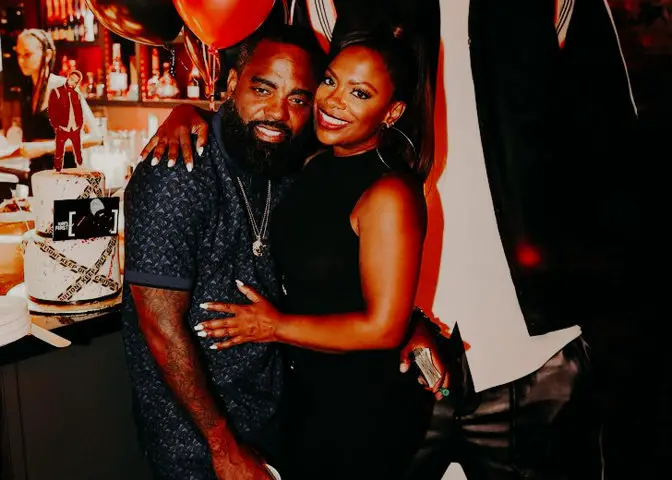 Todd Tucker recently turned a new age, 48, and his wife, Kandi Burruss, went big with the celebrations. 
Burruss, responsible for throwing the epic birthday bash, invited several familiar faces, including fellow Real Housewives of Atlanta cast member Cynthia Bailey and Married to Medicine's Heavenly Kimes and Quad Webb.
Married to Medicine's Dr. Heavenly uploaded a series of snapshots on Instagram where she was seen hanging out with Bailey, Webb, and others at Tucker's birthday. 
After the festivities were over, Burruss took to Instagram to upload a carousel of the event. In the caption, she thanked everyone who came to the party. The reality star went all out to make her husband feel special, proving her love for him. 
Inside Tucker and Burruss's Relationship 
The Real Housewives of Atlanta star first met Tucker while filming the show's fourth season in 2011. He was working as a producer behind the scenes, and they connected instantly. 
Love blossomed between the two, and they got engaged in 2013, and a year later, the lovebirds got married. Burruss described her wedding as one of the best days of her life.
Before her marriage to Tucker, Burruss was previously engaged to the late A.J. Jewell and was already a parent to then-10-year-old daughter, Riley, whom she had with ex-boyfriend Russell Spencer of Block Entertainment. Tucker also had a daughter.
In 2016, the couple welcomed their first child, son Ace Wells Tucker. His middle name, Wells, was his late grandma's maiden name.
Second Child Via Surrogacy
In November 2019, the couple welcomed their fourth child, daughter Blaze Tucker via surrogate, and the entire experience was documented in season 12 of RHOA.
Burruss revealed her surrogate was initially pregnant with twins on the show, but one embryo was lost. 
During season 11 of the reality show, Burruss explained that she and Tucker were trying to conceive naturally but worried about what would happen to her because of her fertility struggles.
Eventually, the couple decided on surrogacy after meeting a potential candidate through Burruss' OBGYN, Married to Medicine's Dr. Jackie Walters. They ended up choosing a woman named Shadina. 
Burruss also opened up about how it was a tough decision to make and the struggle of allowing someone else to carry her child. 
I just feel like this whole situation is strange. I don't get to be excited about the first kick. I don't get to be excited about, "Oh now my baby bump is showing." 
The entire process was difficult for Burruss, who was elated about conceiving another child but disappointed at not being able to experience all the milestones physically in pregnancy. However, the reality star noted it was an interesting experience for her.