Titus Welliver Hasn't Found a Wife to Settle Down with Even after Four Marriages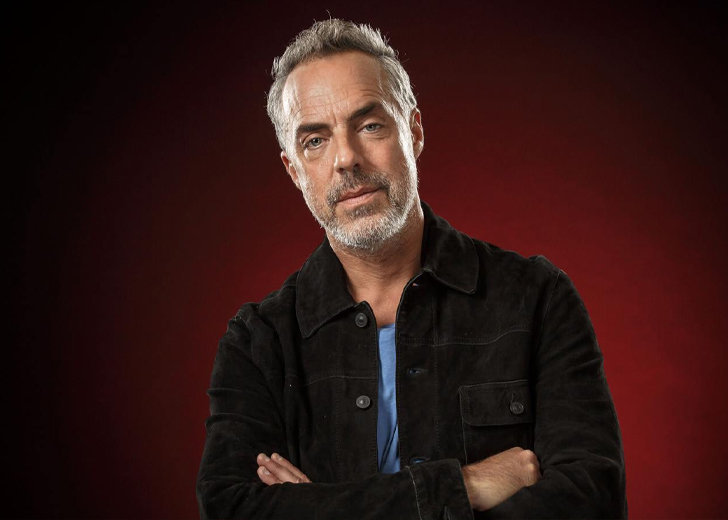 Titus Welliver has been hard at work on his career in Hollywood and has the filmography to prove his success. Sadly, the same cannot be said for his personal life. 
The actor has been married four times, but none of those relationships ended in happily ever afters. 
Welliver lost his third wife to cancer, and the other three marriages ended in divorce. 
Titus Welliver Had 2 Sons from 2nd Wife
Welliver was married to his first spouse, Heather Wielandt, before the turn of the millennia. However, not much else is known about the actor's first marriage.
He married his second spouse Joanna Heimbold in 1998, and after being married for six years, the couple ended things in divorce in 2004. 
In the years that the two of them were married, they welcomed two beautiful souls into the world, both sons: Eamonn and Quinn.
Shortly after his second marriage ended in divorce, the actor had found someone to share his life with — his third spouse, Elizabeth W. Alexander. 
Titus Welliver's Third Wife Died of Cancer
Much like Welliver's second spouse, Alexander was also an active member of Hollywood, although not the mainstream kind.
Alexander was a producer by profession and mostly worked on independent films, including Big Night, Joe Gould's Secret, The Imposters, and The Mudge Boy.
Unfortunately, she succumbed to breast cancer after a long battle. 
She died on October 23, 2012, at the age of 52. 
During an interview with Entertainment Weekly, Welliver shared how his wife was supportive of his career even as she was struggling with her own life. 
When she was diagnosed with cancer and seeking treatment in Switzerland, she asked her husband to go shoot the movie Promise Land.
Titus Welliver Has a Daughter
Alexander's death must have been especially hard on the daughter she shared with her husband.
In the interview, the actor appeared to be worried about his then 7-year-old daughter Cora because she was private about her grieving process. 
"She hasn't missed a day of school," the actor affirmed, "She definitely understands sadness. My daughter lived with my wife being ill since she was 2."
He also shared that his daughter hadn't had a cathartic cry since his spouse and her mother died.
Titus Welliver's Fourth Shot at Marriage
Despite two failed marriages and losing a spouse to cancer, the actor hadn't given up on finding love. He got married for the fourth time in 2014. 
As per Us Weekly, Welliver tied the knot with girlfriend Jose Stemkens at Saddle Peak Lodge in Calabasas, California. 
The couple was accompanied by all three of Welliver's children. From the bride's side of the family, Stemkens' mother, brother, and sister from Holland were also in attendance. 
However, this marriage didn't last either, and Welliver filed for divorce from his fourth wife in May 2019. 
The divorce was finalized in March 2021.

Titus Welliver with his girlfriend Samantha Zara Edge (Source: Instagram)
TMZ, at the time, reported that Titus got to keep some property in Connecticut, some bank accounts, residuals, and royalties from his TV and movie work. 
On the other hand, Stemkens got a 2017 Range Rover, their six horses, her businesses and personal accounts, plus jewelry and furniture that she already had in her possession.
Titus was also ordered to pay Josepha around $27,000 a month until the end of 2021, in addition to a lump sum of $50,000 to equalize the property split.
He is currently dating Samantha Zara Edge, a wealthy LA local who's a daughter of the late Moody Blues co-founder Graeme Edge, according to Yahoo! Sports.