Who Is Tito Ortiz's Girlfriend? Exploring His Love Life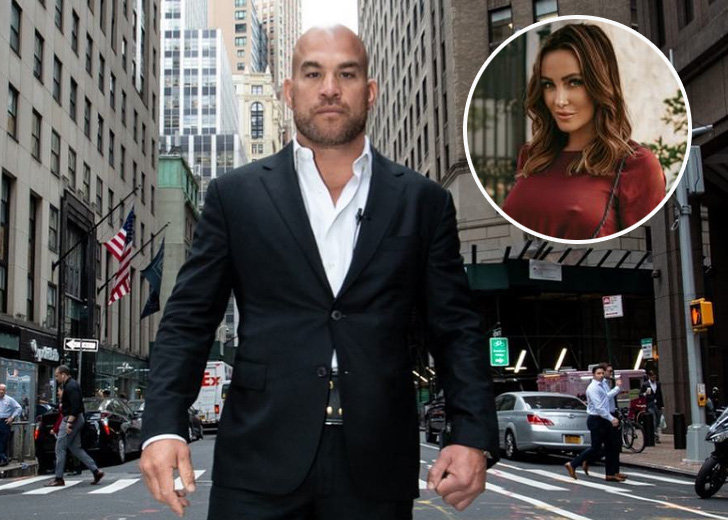 Tito Ortiz has been with his girlfriend, Amber Nichole Miller, for over eight years. Though the two haven't welcomed any children together, she calls herself a "bonus mom" to Ortiz's children from his previous relationships.
Miller previously shared that becoming a mother to his children has helped her become a more grounded, selfless, loving, and thoughtful person.
Miller also frequently posts about Ortiz's kids on her Instagram. In March 2022, she uploaded a short video of his twin sons, Jesse and Journey, celebrating their 13th birthday.
"Jesse & Journey you are the coolest, funniest, and most loving dudes. I love your hearts you are my world," she captioned the post.
"I have no many amazing memories it's hard to fit them all!! I wish for all of your dreams to come true with hard work, consistency, and your big hearts you can achieve anything you put your mind to!!"
Who Is Tito Ortiz's Girlfriend?
Miller is a model, entrepreneur, philanthropist, and child advocate. Like Ortiz, his girlfriend also started from the UFC, where she used to be an octagon girl.
In his August 2021 post to mark their 8th anniversary, Ortiz posted a picture of himself and his girlfriend during their days in the UFC.

Tito Ortiz with girlfriend Amber Nichole Miller (Source: Instagram)
The pair started dating in 2013 after Ortiz's split from his ex-partner, Jenna Jameson, earlier that year. In the aforementioned anniversary post, Ortiz also revealed that she had accepted his proposal.
"SHE SAID YES!" he wrote at the time. "The longest relationship I've ever been in, and it seems like we just started dating. Everything that you have done for our family is a blessing."
Ortiz also expressed his gratitude to Miller for everything she had done for him and his kids. "The sacrifices, unselfishness, dedication, hard work, love that you have given to me and our boys make me love you even more."
Tito Ortiz's Ex Wife and Girlfriends
Before he got together with Miller, Ortiz was married to his first wife, Kristin, for five years. Not much is known about his first marriage except that he split from his ex wife in 2005 and that they have a son named Jacob.
Following his divorce, Ortiz started dating Jenna Jameson. Four years into their relationship, the two revealed they were expecting twins.
On March 16, 2009, Jameson gave birth to twins — son Jesse Jameson and son Journey Jett. Ortiz and Jameson split in March 2013, with Ortiz getting full custody of the twins.
Jameson later tweeted about her rocky relationship with Ortiz and hoped they could sort out their differences for their kids.
"Bottom line. I pray for peace between my ex and I. I have great respect for him and pray for him a lot. Our past was rocky, but nothing we can't overcome for our children," she wrote.
In a 2018 Instagram Stories, Jameson had also revealed that her sons with Ortiz had not met their half-sister, Batel Lu, whom she welcomed with her fiancé Lior Bitton.