Bad Romance — Inside Tina Burner and Graham Norton's Torrid Love Affair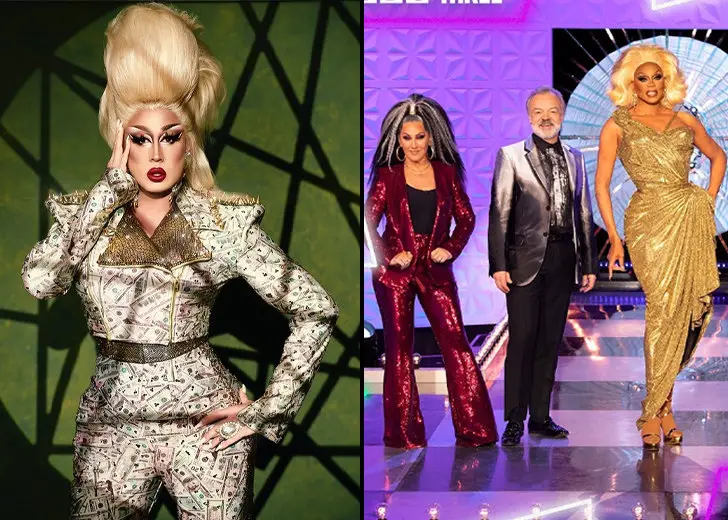 Tina Burner and Graham Norton were in one another's orbit from the early to the mid-noughties. 
Norton described the relationship as a whirlwind romance and a disastrous one at that — but a relationship nevertheless. 
So when Burner's Drag Race costar Rosé, real name Ross McCorkell, called his relationship a fling, he had to go back and correct it. 

Tina Burner with his boyfriend, Graham Norton (Source: Twitter)
Tina Burner Defended Relationship with Graham Norton
Burner affirmed, "I love how you say fling. I was in a relationship." He even went on to sing praises about Norton. (via Huffington Post)
The drag queen explained how his relationship was subject to public scrutiny because of the fame and fandom that Norton commanded. 
Burner recalled random people flinging wild accusations her way.
I remember people passing judgment on me right away when they don't even know me: 'Are you after his money? Are you this? Are you that?' I mean, people want to draw their own opinions.
"Graham is so famous, he's at that level where your life is just like put on a platform," he explained. 
Burner also applauded Norton for not letting the stardom go to his head and always being humble. 
"It was the most amazing thing," he shared. 
The Night Graham Norton Met Tina Burner
On the other side of the fence, Norton was admittedly smitten. In his 2014 memoir, The Life And Loves Of A He Devil, the talk show host recalled seeing Burner for the first time at New York's Barracuda bar.
He used these exact words to describe the man: "tall and broad-shouldered with an easy smile that took up half his face."
First impressions aside, Norton's peers weren't too keen about them hitting it off. 
In retrospect, Norton also admitted that if Burner was to be judged just on his behavior, he wasn't exactly "great boyfriend material." Still, Norton saw something others didn't. 
What they couldn't see was the special spark that fires within him: when he decides to shine his light on you, it makes you feel as special as he is.
Graham Norton Called the Relationship a Disaster
As one might expect from a whirlwind romance, the couple were dating on and off in the time that they were together.
In fact, they only moved in together at Norton's London home after their first breakup, but that too didn't last. 
"The experiment lasted for about six months and it was a disaster," Norton recalled in his memoir. 
Reflecting on those times on a later date, Norton admitted that the outcome of that romance would have been glaringly obvious even to a perfect stranger.
But then again, Norton was also aware that such a realization could not have hit him while he was in the relationship. 
"You are desperate for it to work, you'll try anything," he added. 
Tina Burner Broke Up with Graham Norton
Eventually, Burner was the one who called things off for good. 
"The madness was over," Norton noted. "But this time with no shouting or histrionics, just some slow, heavy tears shed over lunch in an empty restaurant."
The British talk show host also candidly admitted to walking back home veiled in the shallow comfort of the fact that "a man in his mid-forties could still feel such heartache."
For his part, Norton believes that he would have been in a better place romantically if he wasn't gay and if he hadn't been so focused on his career, or so he told Mirror.
Norton has since seen his ex-boyfriend embracing his drag queen persona and has been quoted saying, "it seems like the perfect job for him… He gets paid to show off and drink."