Timothy Dalton Supported Ex Wife Oksana Grigorieva against Her Battle with Mel Gibson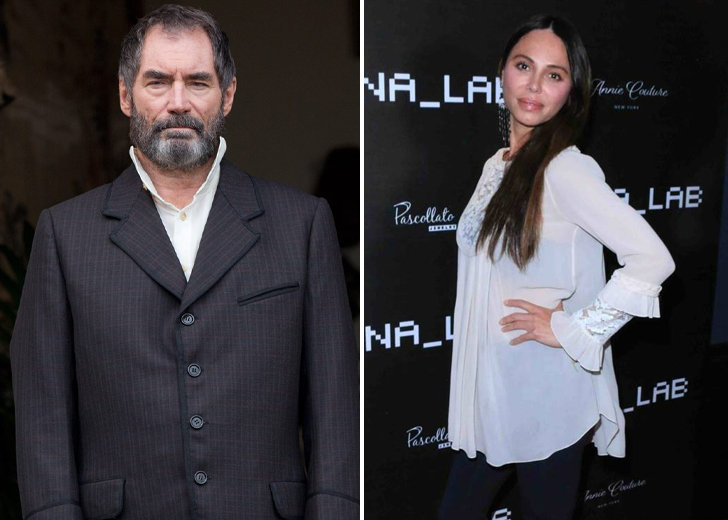 Timothy Dalton is like James Bond, the iconic character he portrayed from 1986 to 1994 when it comes to his love life. 
He has been linked to various women but has only called one of them his wife. His first known companion was reporter Kate Adie when he was young. 
Then, he dated Vanessa Redgrave for over 15 years, from 1971 to 1986. The two even appeared in movies like Mary, Queen of Scots, and Agatha. 
He was also in a relationship with Stefanie Powers, Yvonne Paul, and Whoopi Goldberg. After that, he was linked with Russian musician Oksana Grigorieva. 
Timothy Dalton and Ex Wife, Oksana Grigorieva
The details about Dalton and Grigorieva's marriage are murky. It is unknown if Grigorieva is actually the actor's wife or not. 
Neither of them has explicitly mentioned their marriage. But various sources claim that the musician is Dalton's wife, and they have been married in a civil wedding ceremony. 
The pair met each other in 1995 when Grigorieva was a translator for Russian filmmaker Nikita Mikhalkov. In August 1997, they were blessed with a baby boy named Alexander. 

Timothy Dalton as James Bond. (Source: Twitter)
Unfortunately, the two parted ways in the early 2000s. At the beginning of 2007, Grigorieva started her relationship with Mel Gibson. 
But the two had a very rocky relationship, which even led to legal battles. Dalton was also dragged in it, and reports claimed that he allegedly abused his wife when they were together. 
In October 2010, TMZ reported the singer complained that Dalton allegedly physically abused her to her lawyers and Gibson. She never complained about the Doctor Who actor to the law enforcement. 
However, in some emails Grigorieva sent to Gibson, she mentioned he assaulted her. There is no evidence that Dalton abused his alleged wife other than the emails.  
After Dalton was made aware of the allegations, he spoke to the singer and her lawyer. Both Dalton and Grigorieva denied the accusations and said there was no abusiveness in their relationship. 
Grigorieva's lawyer, Daniel Horowitz, stated that the singer had never claimed that the Licence to Kill actor assaulted her. Similarly, he claimed that all these false allegations were an attack on Alexander. 

Oksana Grigorieva posing with her son, Alexander. (Source: Instagram)
The musician also told the tabloid that Dalton was a "wonderful father" and had "a great relationship" with him. She claimed the actor was a private person and asked people to respect his privacy. 
Oksana Grigorieva vs. Mel Gibson
As said before, Grigorieva and Gibson had a very turbulent relationship. Almost two years into their relationship, the musician was pregnant with a baby girl. 
They welcomed Lucia on October 30, 2009, and five months after, the duo separated in April 2010. A month later, Grigorieva filed a restraining order against the actor and claimed that he had assaulted her. 
Gibson admitted to slapping the singer since she allegedly was shaking Lucia wildly. But because of the restraining order, he could not visit his daughter.
Everything then started going downhill for the actor. Various tapes and emails were leaked where he could be heard verbally abusing Grigorieva and using derogatory slurs. 
Eventually, this led to a massive dispute in the court related to child custody. Throughout the process, Dalton supported his ex-partner. 

Alexander Dalton posing for a picture with flowers. (Source: Instagram)
He warned Gibson to stay away from Alexander and claimed that he did not want Gibson coming within 10ft of his son. He was also concerned about what Alexander saw and heard while Grigorieva was with Gibson. 
The Mirror reported Dalton was beside his son's side when Alexander was questioned by the Department of Children and Family Services. 
Eventually, Gibson offered approximately $15 million, but Grigorieva refused to accept it. In May 2011, she dropped her abuse claims, and three months later, she was awarded $750,000. 
She was also given a house in California to live with her daughter until she turned 18. Similarly, Gibson and Grigorieva settled for joint custody of Lucia.