How the 'Home Improvement' Star Tim Allen Landed in Prison and Overcame His Adversities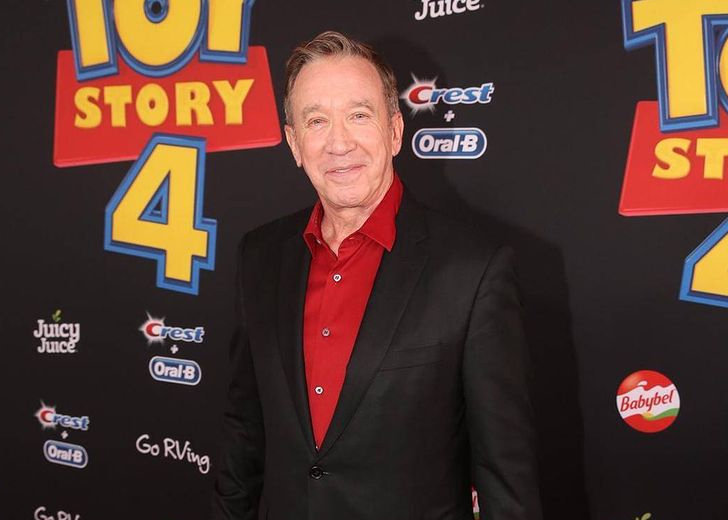 Tim Allen is known to many as the lovable family man from Home Improvement. 
The stand-up comedian catapulted to fame thanks to his endearing portrayal of Tim Taylor on the hit family drama. 
But a few people might know he used to be a drug dealer. 
Tim Allen's Journey to Drug and Prison
Allen had his first drink at ten after seeing cowboys drinking whiskey in the movies.
But a year later, he lost his beloved father to an alcohol-impaired driving crash. 
The tragedy exacerbated his drinking and led to him stealing booze, which he admitted in an episode of the WTF With Marc Maron podcast. 

Tim Allen (Source: disneyplus/Twitter)
"After my old man died, I really just played games with people and told adults what they wanted to hear and then stole their booze," said the Last Man Standing star. 
As he got older, the actor left for college, where he began dealing drugs, but unfortunately, he was caught on October 2, 1978. 
The police arrested him after finding him with over 650 grams of cocaine at the Kalamazoo/Battle Creek International Airport. 
He almost received a life sentence for it, but because he cooperated in giving out other names, he was only sentenced to prison for three to seven years. 
Tim Allen Opens up About His Prison Time
In the same podcast, the Home Improvement actor opened up about his prison stint. He was sentenced to three years, but he was released after two years and four months. 
Allen was transferred to three different prisons after he was taken into custody, and in those times, he learned how to survive. 
He shared he took it one day at a time and did what he was told. 
The actor also used humor to get along with people and adapt to the new environment but learned that sarcasm did not work well in prison. 
And after eight months, Allen used to his new life and compared the experience to "camp."
"There were OK times. Saturday we got better food. Eventually, I went from a holding cell arrangement to my own cell," the Home Improvement star shared.
He added he was so proud of his cell that he called his mother and told her about it. 
Tim Allen on Overcoming His Adversities
During his time in prison, Allen realized he could make everyone laugh, and upon release, he explored his talent. 
He would do his stand-up at the Comedy Castle and started gaining fame, which caught the attention of Disney's Jeffrey Katzenberg and Michael Eisner. 
Allen persuaded them to let him go to a comedy sitcom, Home Improvement, and the rest is history. 
Today he is almost 23 years sober. During his appearance on The Kelly Clarkson Show, the actor opened up about how he did it. 
He said somebody reached out to him before he got sober. 
"Because I had money, and I was a star, people helped, they enable you to get by," he said of his experience. 
He added it was not something that happened overnight, and one had to take one day at a time. 
These days, he said he focuses on his lifestyle by eating healthy, drinking plenty of water, and regularly exercising.