Tilda Swinton's Children Are All Grown up — Get to Know Her Family
While some might find Tilda Swinton's personal life unorthodox, most can relate to and understand her love for her children.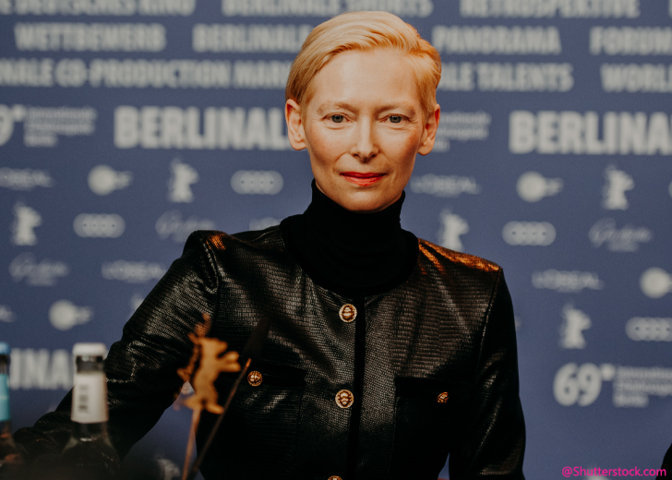 Tilda Swinton might only have a handful of blockbusters to her name, but regardless of the number, she has established herself as an icon. This also plays very well with who Swinton is as a person. 
Swinton has described herself as a person who cherishes artistic freedom and living a creative, independent life.
Swinton and Her Not-Simple Family Life
As such, she is very much a believer when it comes to love, a feeling she harbors deeply for her much older husband, artist, and playwright John Byrne. Her beliefs don't align with the idea of monogamy, though. 
While her recent arrangement is not public knowledge, she once shared her house in Scotland with her husband, their two children, and her lover/partner Sandro Kopp who was 20 years younger than herself. 
She has also gone on record to establish that this particular setup of having a partner outside of her marriage was the "sane" way to go. She also added that they were all a happy family. 
Harper's Bazaar claimed that there had to have been hidden difficulties that Swinton likely kept off the public radar. Whether or not that's true, one thing is for certain— the queer actress has lived through a rather complicated personal life. 
Still, there are aspects to her personal life that the general public would likely find simple, or at the very least approve of, and that is her love for her children: Honor Swinton Byrne and Xavier Swinton Byrne.
Swinton has often been candid about her motherhood. She admitted to Scots Magazine that being a mother had made her "more disciplined and less lazy and irresponsible." She added, 
I can't just take off and do anything I want to anymore which is a good and a bad thing, I suppose!
Becoming a Mother
Swinton became a mother to her boy-and-girl twins in 1998, and even back then, she refused to take the easy or even the safer path. While a normal pregnancy lasts about 40 weeks, hers lasted 43. 
Instead of choosing medical intervention when the babies were late, she opted for a natural delivery and waited until the babies were ready to be born on their own. 
In conversation with LA Times, she disclosed that she was almost sectioned under the Mental Health Act, which would have resulted in her getting a cesarean with or without her consent. 
"I was a little nervous that was going to happen to me," she admitted. But thankfully, both her children were born healthy after 43 weeks of pregnancy, weighing in at 6 pounds, 7 ounces, and 8 pounds, 10 ounces.
Her Children Are Working On Making Their Mark
That day is now 23 years in the past, and both her children have grown up to be wonderful adults.
Her daughter, Honor, shot to fame in 2019 after her debut in Joanna Hogg's film The Souvenir made it to the Sundance Film Festival earlier that same year.
While it might sound surprising, Honor had avoided social media fame and the public eye in general right up until she made a breakout appearance with her movie. 
Honor almost certainly takes after her mother. Dazed described her as, "Brilliantly extroverted in person, on-screen, Honor has the magnetism of a silent film star.
As for her twin brother, almost nothing about him has made it to the open media yet.
His IMDb page does have him listed as a member of the art department in a number of movies, including fan-favorite titles like Fast & Furious 9, Star Wars: The Rise of Skywalker, and Venom: Let There Be Carnage.