Sung Kang To Continue the Story Of Han Lue in Upcoming 'Fast & Furious 9'
Sung Kang will appear in 'Fast & Furious 9' to continue Han Lue's story with more thrill and excitement than ever.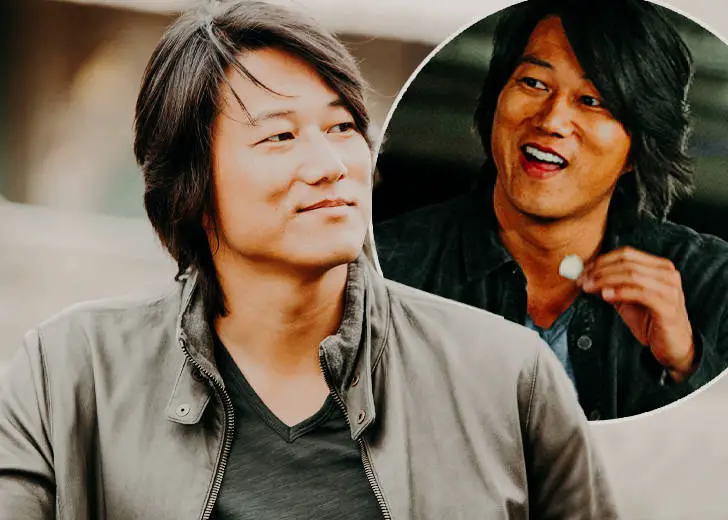 American actor and producer Sung Kang, who portrays Han Lue in the movie Fast & Furious 9, is coming with more thrilling action, adventure and drama. 
Kang has been a part of the Fast and Furious franchise since 2006 when he first played the character, Han Lue, in The Fast & The Furious: Tokyo Drift. However, Han Lue's character was originally introduced in the movie Better Luck Tomorrow from back in 2002. 
It was the Better Luck Tomorrow director Justin Lin who pitched the idea of bringing in the Asian character when he was directing The Fast & The Furious: Tokyo Drift. After gaining massive love from the fans, the character's story continued in subsequent sequels, and Sung Kang appeared in yet another Fast & Furious movie. 
On February 1, 2020, the actor took to Instagram to announce his return as Han Lue by posting a promotional picture for the movie, pairing it with the hashtag "#justiceforhan."
The movie is set to be released on May 26, 2021, and marks Kang's sixth appearance in the Fast & Furious franchise, including The Fast & The Furious: Tokyo Drift in 2006, Fast & Furious in 2009, Fast Five in 2011, Fast & Furious 6 in  2013 and Furious 7 in 2017. 
In the years that he has been in the industry, Kang has been a part of over three dozen movies and over two dozen television shows. Besides that, the actor's most recent work also includes his television series, Power Book II: Ghost, where he plays the character John Mak. 
Apart from acting, Kang is also a producer and has produced two movies: Talk to Taka and Undoing, in 2000 and 2006, respectively. However, Kang mentioned in an interview:
I don't particularly enjoy producing; if it were up to me, I would just act. The reason I produce is that if I don't, the movie will never get made.
How Much is His Net Worth?
After doing tons of movies and TV shows over the years, including the fan-favorite Fast & Furious franchise, Kang is estimated to have amassed a respectable net worth of eight million dollars.   
Apart from acting, he owned a restaurant in LA, California, called Sakutini, but brought it to an end in 2013. After being a part of the Fast & Furious franchise, his deep-seated car enthusiasm began resurfacing, and he, along with his friends, built a sports car in 2015, S30 Datsun a.k.a. Fugu Z.
The car won the 2015 Gran Turismo Award and became the star of the SEMA show. 
Kang's Family
Although his social media account is filled with cars and work-related updates, Kang seems to be private about his family. However, Kang was born to a Korean mother in Georgia in 1972 and was raised by his mother and an African-American step-father. As of this writing, he is married to his spouse, Miki Yim.
Kang's Experience In The Industry
In conversation with Asian Enough, Kang talked about his highs and lows in the industry and how being an Asian-American actor influenced his career. 
When asked about his role as Han Lue, the actor said that the role opened the door for him in Hollywood. He mentioned: 
'Pre-'Tokyo Drift,' I was like: 'Am I gonna play Yakuza and Chinese waiter for the rest of my life? Is America even ready for an Asian face that speaks English, that doesn't do Kung Fu?'
Further, into the podcast, Kang talked about the difficulty he had to face in the industry due to racial differences and mentioned how growing up in Georgia as an Asian-American kid was challenging because of the stereotypes.
But, having faced the challenge from an early age, he built his mindset to move past it.
The billion-dollar franchise actor further talked about tackling the industry's rejections with a strong mentality of not giving up and said it was the reason he is where he is today.
Wrapping up the podcast, Kang talked about his website, an independent project he started to unite car enthusiasts worldwide through his online platform named Sungsgarage. In the end, the actor credited the interviewer Jen for campaigning for justice-for-Han and contributing to bringing the character back.