Is Tila Tequila Lesbian or Bisexual? Here's the Truth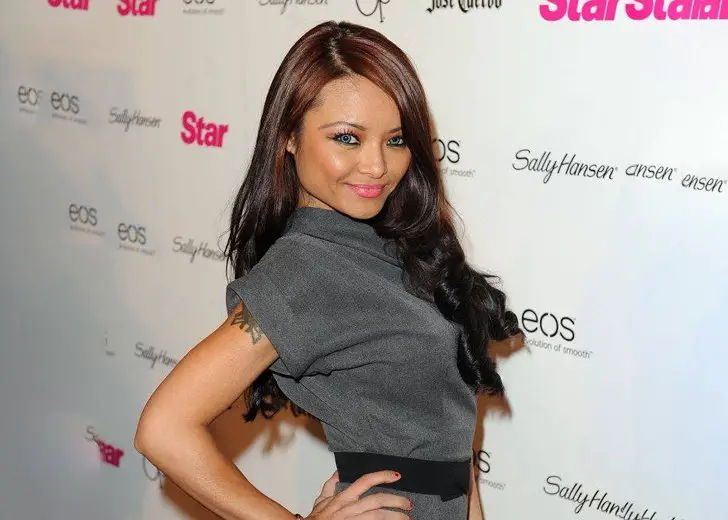 Tila Tequila's sexuality has kept people scratching their heads. Many people believe she is either bisexual or lesbian. 
Here is everything about Tequila and the controversy surrounding her orientation. 
Is Tila Tequila Lesbian?
Before the age of Instagram and influencers, there was MySpace. MySpace was a platform that gave rise to many influencers, like Jeffree Star, Audrey Kitching, and Hanna Beth.
Tequila was also one such influencer who found fame on MySpace. She claimed she was bisexual, so she starred in her own reality TV show like The Bachelors. 
She starred in a bisexual-themed dating show, A Shot at Love with Tila Tequila, on MTV in 2007.
Sixteen lesbian women and straight men took part, hoping to win a shot with Tequila. 
They all lived at the influencer's house and competed to win and woo her. Bobby Banhart was declared the winner at the show's end, and Tequila was supposed to date him. 

Tila Tequila. (Source: Instagram)
However, Banhart later revealed that she never dated him.
He wrote on MySpace (via The Hollywood Gossip) that Tequila never called him after the show and nobody gave him her number. 
Regardless, in January 2008, the influencer said that she and Banhart had broken up. Shortly after, Tequila revealed that she was a lesbian, not a bisexual.
She told Cherry Grll in 2009 that the longest relationship she had with a man was for six months.
She opened up about being more emotionally connected to women and not men. 
Eventually, she realized she lived in denial, and she was not bisexual. Instead, she was a lesbian who liked and connected with females. 
Tequila also revealed that she wanted to date Dani Campbell, the runner-up of A Shot at Love with Tila Tequila. 
But unfortunately, the producers made her choose Banhart instead of Campbell. 
In 2009, she was engaged to a female — heiress Casey Johnson. She was the daughter of famous entrepreneur Woody Johnson. 

Tila Tequila attending Mosci fashion show. (Source: Wikimedia Commons)
Unfortunately, Casey died in 2010 because of diabetes. Since then, Tequila has dated a couple of men. 
Almost a decade later, in March 2018, the reality TV personality completely changed her statement.
In a YouTube video, she claimed she did not belong to the LGBTQ+ community. 
Everything was a facade for the cameras, and she pretended to increase the ratings for A Shot at Love with Tila Tequila. She also said that she was "gay for the pay." 
She also said that she had a boyfriend when she was filming the dating show. She then degraded the LGBTQ+ community and associated them with Satan. 
Therefore, Tequila is neither a bisexual nor a lesbian, but instead, she proved to be a homophobic person. 
Tila Tequila's Boyfriends and Kids
Tequila has her fair share of troubles with her boyfriends and baby daddies. She started dating Thomas Paxton Whitaker in 2013. 

Tila Tequila. (Source: Instagram)
He is the father of the reality TV star's first child, Isabella Monroe Nguyen, who was born on November 16, 2014. However, the two parted ways shortly after. 
Whittaker claimed that Tequila left him cause he was bankrupt. He revealed the pair parted ways before Nguyen was born. 
He opened up about his financial difficulties, saying he "went through hard times like a lot of other people when the economy took a decline, and had to file for bankruptcy."
He also pointed out that since he was no longer financially stable, he was "somehow unsuitable to be connected to in a relationship."
In 2019, Tequila won the primary custody of Nguyen. 
The Blast reported that the two shared joint legal custody, with Tequila having primary physical custody.
In 2018, the reality TV star revealed she was pregnant with baby no.2. 
She posted the news on Facebook while showing off her baby bump. She gave birth to her second daughter, Annabelle, in September 2018.