Does Tiffany Boone Have a Husband? Engaged to Marque Richardson?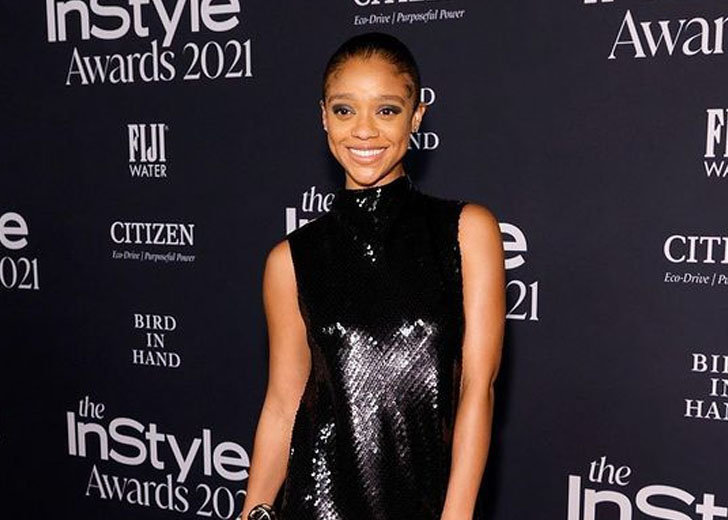 Tiffany Boone got engaged to her longtime boyfriend, Marque Richardson, in 2020. The pair aren't shy about showing their love for each other and have frequently posted about each other on their respective social media.
Boone and Richardson have not yet revealed when they plan on becoming husband and wife. The couple also hasn't shared how they met, but according to XYZ, they met on the set of the 2011 movie Detention.
And though both Boone and Richardson take to their social media to express their love and support for each other, they have shared little about their relationship.
The two actors have been spotted together at several events and they have spoken about how big a fan they are of each other's work.
Marque Richardson Has Always Stood By Tiffany Boone
In November 2018, Boone exited The Chi after reporting she had been harassed by Jason Mitchell, one of her co-cast members.
She shared she had reported his inappropriate behavior to the coordinators of the production several times and even brought Richardson to the set because she didn't feel safe around Mitchell.
Boone eventually returned for the second season of the drama series but left once again not long after because nothing had been done about Mitchell's behavior.
She made a statement on her Instagram, writing she had rejoined the show after she was assured that HR training would create a healthy working environment on the set.
The actress further added that it didn't take long for her assurance to fade away. "However, once we started filming, I quickly realized not everyone was interested in creating a work environment that was conducive to each person feeling safe, seen, and heard."
Boone later opened up about her difficult decision to quit the show. "The weight of what I was leaving behind felt like a ton, but the weight of my responsibility to speak up was even heavier."
Aside from accompanying his fiancée to the set to make her feel safe, Richardson also praised Boone for working up the courage to step forward and speak up.
Mitchell was fired from the show in May 2019 after showrunner Ayanna Floyd Davis made the same accusations.
Following her exit from The Chi, Boone went on to play on series and productions such as Little Fires Everywhere (2020), Nine Perfect Strangers (2021), and Hunters (2020-2022).