Thomas Petrou Addresses Tabitha Swatosh's Hype House Departure in a New YouTube Video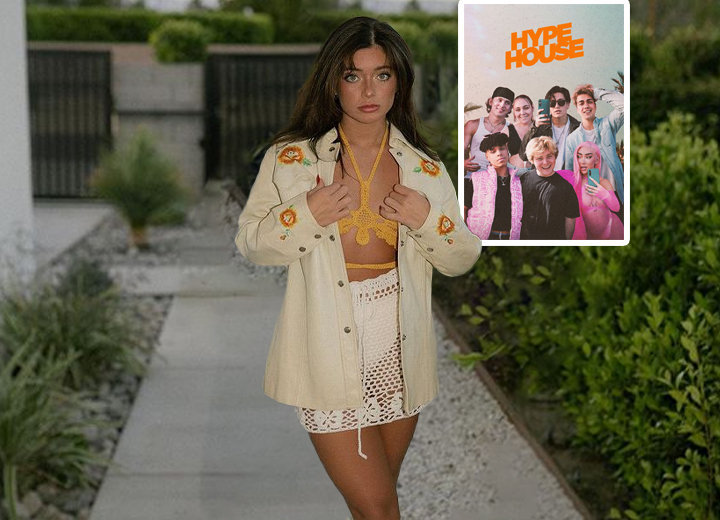 On July 11, 2022, The original Tiktokroom broke the news that Hype House was no longer following Tabitha Swatosh. 
Fans immediately speculated the content house had kicked out Swatosh, but they got the confirmation they needed a day later. 
Swatosh uploaded an outfit transition video on TikTok, and eagle-eyed fans noticed boxes in the background. They asked her about it in the comments section, to which she seemingly confirmed she had left the Hype House. 
And then, on July 15, 2022, she uploaded a GRWM video to leave the content house. 
She filmed the entire process of moving her boxes from her old apartment to her new one, and at the end of the video, Swatosh was in tears. In the caption, she wrote, "ILL LOVE YOU FOREVER HYPE @The Hype House THANKS FOR EVERYTHING. See you guys soon."
Thomas Petrou, the founder of the content house, commented, "On to the next chapter. So proud of you."
Thomas Petrou and Tabitha Swatosh Address Her Hype House Departure
After Swatosh confirmed her departure, netizens speculated there might be drama behind it since she had joined the content house only in February 2022.
The TikToker had only been with Petrou and his team for four months. As a result, fans thought something dramatic had gone down between Swatosh and the group. 
But in a new YouTube video uploaded by Petrou titled, 'Saying Goodbye,' he and Swatosh confirmed that was not the case. 
"I've talked about this so many times in my channel, and this is the only thing that actually makes me upset. Hype house started two years ago, we have had 32 members so far, and people make it seem like you have to be a part of the brand forever. It's just not realistic," said Petrou. 

Thomas Petrou and Tabitha Swatosh address her departure from Hype House in Petrou's YouTube video. (Source: YouTube)
He added he would probably be the only person to be around for the longest time. 
Petrou clarified that the whole point of joining his content house was to help people get to the next level of their careers, and it didn't matter if the members stayed for years or months. 
He noted Swatosh came with a strong following, and they helped her a little on her journey. He asked fans to be on the lookout for the TikToker as she had exciting projects she was working on. 
Lastly, the duo clarified Swatosh's journey with Petrou and the team ended on a positive term. 
Tabitha Swatosh Updates Fans About Her Life
In the video, Swatosh also mentioned she was looking for a new apartment. Then in another update on TikTok, she told fans it was not smooth sailing. 
She shared she was supposed to meet a woman to check out a few apartments in Los Angeles, but unfortunately, she had been stood up after making her wait for three hours. 
The TikToker added she didn't know someone could not get an apartment in a day, so she began listing all the options she had left for where she was going to sleep. 
Her options were crashing on her friend's couch, flying home to Missouri, camping on the beach, and asking her ex for help. 
Ultimately, she rejected all the options and said she was sleeping in her car. Not sure if she was serious, but fans in the comment section offered her a place to stay.