Thomas Jacobs on How Not Staying True to Himself Made 'The Bachelorette' Stint Miserable
After being eliminated from the first rose ceremony on 'The Bachelorette,' Thomas Jacobs reflects on his journey in the show.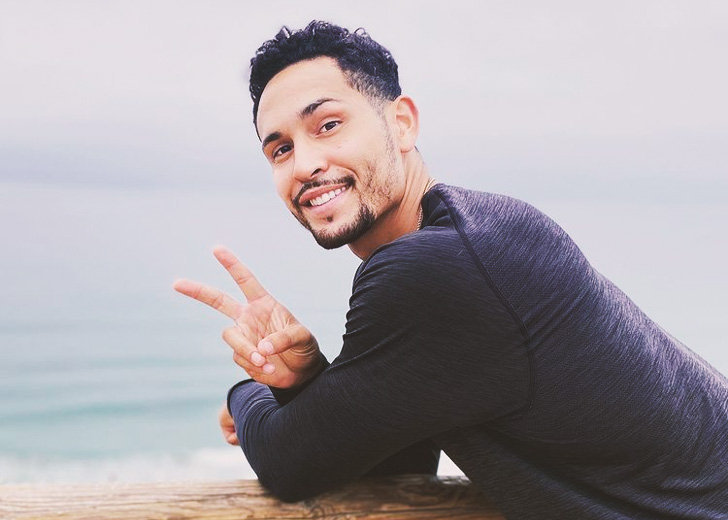 It's safe to say that reality star Thomas Jacobs did not make many friends during his stint on The Bachelorette earlier this year.
After returning for Bachelor in Paradise during its Aug. 24 episode, he reflected on his journey in the previous show and confessed his people-pleasing tendencies resulted in him being eliminated from the show. 
Jacobs' Stint on 'The Bachelorette'
Jacobs gained a lot of hate after admitting to coming on the show just to get a chance to continue with The Bachelor franchise.
The star of season 17 of The Bachelorette, Katie Thurston, actually fell pretty hard for Jacobs at first. However, when others started filling her in on his behavior when she wasn't around, she began questioning everything.
At first, Tre Cooper warned Thurston about Jacobs during a group date, where he told her all about Jacob's plan to be the next 'Bachelor' instead of her husband.
He mentioned how well he was with his words to the point where one could feel like he was 'lulling' them into thinking he's a good guy. At first, Thurston was admittedly 'blindsided' by what she got to hear about Jacobs. 
But later at the cocktail party, she asked other guys in the house about Jacobs, to which most of them called him out for showing manipulative and toxic behavior to everyone in the house.
She immediately sat down with Jacobs and confronted him about his true interests. Jacobs attempted to persuade Thurston of his point. He explained that when the guys asked him if there was a possibility of him becoming the next 'Bachelor,' he didn't hesitate to say "yes."
Despite Thurston's confusion, she eliminated Jacobs from the show after the rose ceremony that night. "You told me things I wanted to hear," she told Jacobs. "Your Bachelor audition ends tonight. So get out."
Jacobs Reflects on His Journey on 'The Bachelorette'
Jacobs has now been chosen as one of the contestants in Bachelor in Paradise 2021. However, it appears that his plan to use his appearance on TV did eventually lead him to prolong his stay at The Bachelor nation.
"For [Thomas], it's all about substance and true companionship," his ABC bio read. "His dream woman is beautiful, athletic, mature, and ready to be his partner in life."
He expressed his delight at becoming a part of the show and stated that he didn't wish for anything else.
Jacobs On Staying Authentic
During the Aug. 30 episode of the Talking It Out podcast, Jacobs shared the lessons he learned during his time in the show. He confessed that his stint in New Mexico during The Bachelorette wasn't particularly a bed of roses.
Anything that you do, how you show up here [The Bachelorette] is how you show up everywhere and that's why in all of this, I wouldn't change a damn thing because of the perspective that it gave.
The 29-year-old talked about abandoning his true character, as the feeling of being emotionally charged suddenly took a toll on him. He was constantly trying out ways to please everybody, even if it meant sacrificing his own happiness.
Jacobs revealed that his stay in the show didn't work very well because he wasn't true to who he really was. The reality star concluded the podcast with some serious advice to his followers to "never leave their foundational principles of who they are," no matter what.