'This Way Up' Season 2 — See How Aisling Bea's 'Little Baby' Struck Audiences and Critics
'This Way Up' is back with a second season after a nearly two-year hiatus.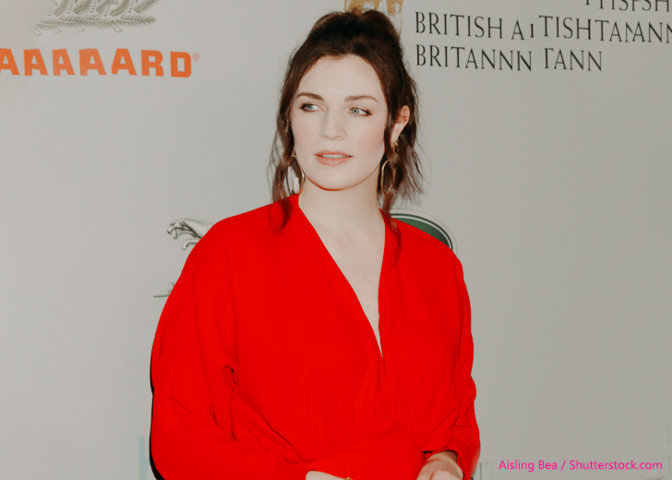 This Way Up is back with season 2 after nearly a two-year hiatus. The comedy-drama follows Irish immigrant Áine, played by Aisling Bea, as she navigates through London and her life, following a mental breakdown. 
The pilot episode saw Bea's character being checked out of a rehabilitation center after several weeks in the facility by her onscreen sister, Sharon Horgan as Shona.
The series also garnered acclaim from critics and audiences alike for its portrayal of mental health in a new light. 
The Good and the Bad
In The Playlist's review of the first season, the outlet celebrated Bea's role in the comedy-drama series, claiming that she has a knack for channeling the awkward energy rooted in social anxiety to give off a veritable fountain of charm.
At the same time, the talented actress sometimes lets the facade stumble a little, giving the audience a much-needed peek through her state of mind. At times, giving them hints that, deep down, things were not as good as they seemed. 
Yes, she displayed outward signs of professional and romantic success, but she still had to deal with her inner turmoil as she fought her way to mental well-being, which also happens to be the binding matter for much of the first season. 
That brings us to the very quotable line from Horgan's character when she said to her sister, "Sometimes you talk like you're the only one who's ever sad. It's annoying."
AMERICANS! 🇺🇸 TONIGHT! I would be eternally grateful if you'd please watch and tell everyone you know to watch series two my lil baby #thiswayup on @hulu - it's full of people you love & people you will love. https://t.co/0yUsa7JA4s — Aisling Bea (@WeeMissBea) July 8, 2021
Bea's character shares a very codependent bond with her sister, still rarely lets anyone see through her or her emotional struggles. All the while, she masterfully employs humor to deflect any and all visible manifestations of her sadness. 
The journey in the pilot episode lets viewers witness her growth. Still, the outlet claimed that, towards the end, the pilot season felt rushed, and the number of plotlines left unexplored failed to deliver a satisfying closure to the audiences. 
In the final few lines of their review, they concluded that although the characters were fun to watch; the series did not allow the plot enough breathing space to blossom fully.
Thus, in their books, it was a C+ series. 
Rotten Tomatoes summed up the critics' consensus as, 
Devastating, hilarious, and surprisingly light, This Way Up captures the complexities of mental health with an empathetic — if at times wandering — eye.
The show received a respectable 92% on the Tomatometer, and a whopping 100% ratings from the audience.
'This Way Up': The Origins
Before the first season even aired, Bea sat down with The Guardian in her living room to discuss the inception and creation of the show that would go on to be compared with cult classics like Fleabag and The Catastrophe, among other things.
She recalled the time when she had just started writing the characters for This Way Up. She confessed she'd start the character-building process by asking a simple question: What is their loneliness?
Her definition of loneliness had nothing to do with being alone. Instead, she believed loneliness came from being one's own worst enemy. 
It was also apparent that she shared a few traits with her onscreen variant as she admitted, 
We're all having these mini-breakdowns, some realisations and then some expansions.
But she was also very different because she had overcome the childhood narrative set around her father's unfortunate passing.
For the longest of time, she thought that if she talked about how her father died, people would think that she was sad and wouldn't find her funny. 
But she decided to own her narrative and busted out of her own mentality, and when she did, it allowed her to stop thinking that she was the only one with that story.