'The Wine Show' Season 3: How Dominic West Got His 'Finest Job Offer' of His Life
"You arrive in a really beautiful, swanky launch up the Douro River to be collected by a classic Porsche and brought to an incredible quinta and will spend three days drinking wine," Purefoy offered.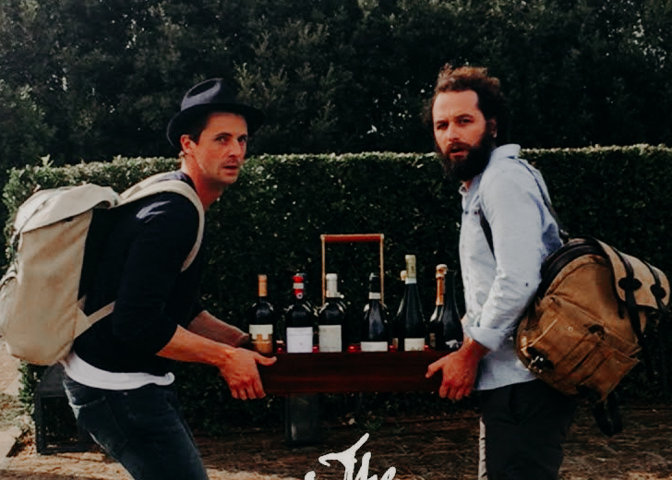 The third season of The Wine Show will see Amelia Singer make her way through the states as Joe Fattorini scales Thailand. Next, the new star sommelier Charlotte Wilde will traverse to The Azores. Last but not least, James Purefoy will make his way to Portugal with fellow actor Dominic West. 
While most of the names mentioned above have a long-standing connection to the show, West is a recent addition to the crew.
In a conversation with the New York Post, Purefoy narrated the short story of how he convinced West to accompany him on a three-day trip to Portugal. 
West Made His Way to Portugal
Apparently, series regular Matthew Goode was supposed to be there for the whole of the third installment of The Wine Show, but because there was a scheduling conflict, there was an empty slot. 
So, Purefoy decided to make a call. He rang West, and when he didn't pick up, Purefoy left him an appealing voice message. Straight away, Purefoy announced that this might be the best job offer that West ever got. 
The longtime host then laid out the entire itinerary on the call. He offered, 
You arrive in a really beautiful, swanky launch up the Douro River to be collected by a classic Porsche and brought to an incredible quinta [rural historic manor] and will spend three days drinking wine.
Naturally, West called back and gratefully accepted the offer. As Purefoy recalled, West said that it was the finest job offer he had ever had in his life. 
This time around, Purefoy, Goode, Emmy Award winner Matthew Rhys would be accompanied by West as they make the season 3 premiere of The Wine Show on Thursday, July 29, on Sundance Now and Acorn TV. 
Surprising Discoveries Were Made
Further along in their coverage, the outlet reported that season 3 of the travelogue series would feature Purefoy and Goode make their way through Portugal to deliver the assignment from series wine expert Fattorini. 
Their explorations would be centered on learning how Portuguese wine is related to space travel, how it is connected to the Indian curry Vindaloo, and its role in the country's cod industry. The outlet also promised that the viewers would be surprised on all three counts. 
While they twist the cork in Portugal, Fattorini would make his way to New York to dine with Rhys in bespoke New York eateries while drinking and discussing various wines. 
Adventures in Portugal
Further along in the conversation, Purefoy described his adventures in Portugal. He joked that the guys were wound up like clockwork toys and sent over.
He also touched on how the Portuguese wine industry was very complicated and competitive. So, one had to be extra careful not to tread on any toes. However, once they let someone in, they were incredibly welcoming.
Purefoy has been with Rhys and Goode for all three seasons of the show, and in his time, he has apparently learned so much about wines. However, in the interview, he concluded there was still much more to learn. 
Purefoy even went as far as to say that he felt he knew less about wines after three seasons than when he started.