The Ace Family Is Quitting YouTube after 2022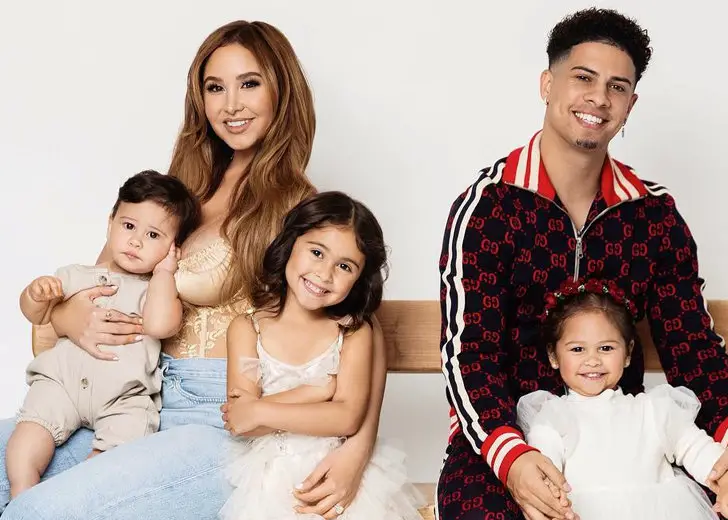 The Ace Family is quitting YouTube in 2022 after being on the platform for over six years.
The Ace Family consists of Austin McBroom, his wife Catherine McBroom (Catherine Paiz), and their kids, Elle McBroom, Alaia McBroom, and Steel McBroom.
Austin and Catherine joined the platform in January 2016, before their first child was born. The McBrooms have shown off their family and success on the platform throughout the last six years.
From the birth of their kids to the events they have conducted, they have documented everything. But it seems like everything is coming to an end. 
The Ace Family on Quitting YouTube 
On March 20, 2022, The McBrooms posted a video on their family channel titled 'THE END OF THE ACE FAMILY ON YOUTUBE...' They addressed their fans and said they had good news and a "sad" one. 
They started with sad news and said they were quitting YouTube after 2022. Austin said that this was the last year their family would be on the platform.
He explained they wanted to share this news in 2021 and quit last year. However, they could not stop doing what they loved to do.
But in the end, they decided to make 2022 their last year since they have a lot in store for 2023. After leaving the video-sharing platform, Austin revealed the pair would travel with their kids. 
The family has planned to travel for at least half the year to 10-20 places. They reasoned that in six years since they started YouTube, they had not spent quality time with their family. 

The Ace Family members, Austin and Catherine McBroom, posing for a picture with their kids. (Source: Instagram)
Therefore, traveling and quitting the platform was an opportunity to have fun with their kids. Alongside travel, the couple also had big projects that they wanted to do in 2023. 
Catherine added that they did not want to leave the platform, and it was a difficult decision to make. But "putting it out there" and informing their fans in advance about it would omit the false narrative of them quitting. 
Initially, Austin said 2022 would be their last year on YouTube, but Catherine later said they would not leave the platform entirely. She said they would not be as consistent in 2023. 
This was because they loved filming and did not want to leave entirely. Austin agreed with his wife and replied that they would upload once a month or once every two months. 

Austin McBroom and Catherine McBroom posing for a photo. (Source: Instagram)
The Ace Family Fest 
While the sad news was them leaving the video-sharing platform, the good news was the couple were planning on a festival for their fans. They claimed that "ACE Family Fest" would be their biggest event yet. 
According to the fest's website, it is a one-day event starting at noon and ending at 10 PM. The theme is the mixture between Disneyland and Coachella, and the audience is people of all ages. 
The festival would have games, rides, prizes, and live performers alongside other events. The tickets are of two kinds — one that costs $299, and another costs $499 and comes with added benefits.
The event is expected to happen in August 2022, but more information will be revealed after the tickets go live on April 9, 2022.