Teyana Taylor Gets Cancer Scare in the Latest Episode of 'We Got Love Teyana & Iman'
Teyana Taylor underwent emergency surgery after finding breast lumps.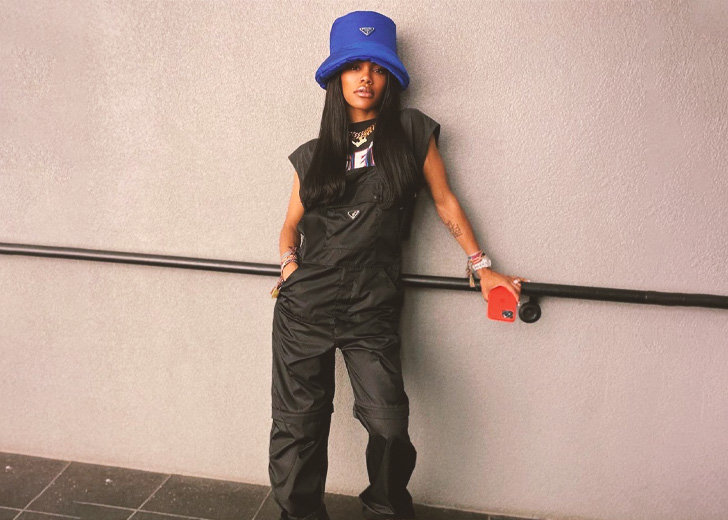 The latest episode of We Got Love Teyana & Iman showed Teyana Taylor going through a complex surgery after a biopsy revealed dense breast tissues that could pose a threat to her life.
Despite the complicated procedure, the 30-year-old rapper returned home after a successful surgery that removed some lumps. 
Teyana Taylor and Iman Shumpert's Reality Shows
The New York-born songwriter got married to NBA star Iman Shumpert back in 2016, and their marriage created a lot of positive responses from fans. It came almost as an immediate response as the couple debuted their reality show, Teyana & Iman, in 2018. 
Two years after, the first episode of We Got Love Teyana & Iman aired on June 20, 2021, as a follow-up to their VH1 series and gave fans a glimpse of their lives beyond social media. 
The Cancer Scare
In the latest episode titled, 'A Family Emergency,' Dr. Altman performed a biopsy on Taylor's dense breast tissue.
"I just want this to be the last time I go through this. Cancer runs through my family, so it's a scary thing both for me and Iman," she said during the procedure.
Fortunately, despite the "difficult" surgery, everything was okay with Taylor's breasts. However, following the procedure, the doctor informed the 'Hurry' crooner to wait at least six weeks until she can lift her kids after the surgery.
In a confessional after the procedure, Taylor spoke about her husband Shumpert, and daughters, 5-year-old Junie and 11-month-old Rue. 
It's tough, I'm definitely overwhelmed because I miss my kids so much, I miss Iman so much. That's probably the longest I've been away from them. My number one priority is to hurry and get back home, but I know I need to take care of what I need to take care of as well.
When she returned home to Atlanta, she was relieved to see her family after a week of extensive surgery. Little Junie greeted her mother with an adorable "I love you Mommy!" along with a handmade card and some flowers. 
Taylor was hesitant to hold Rue because of her soreness. "Rue don't understand what's going on. She's like, 'Pick me up, hello, what are you doing?' I can't do any tight hugs. I don't even know if I'm going to last six weeks," she said.
While Taylor's health issues made her pregnancies complicated and supposedly caused her current lumps, the mother-of-two noted that she was happy to have done the surgery and doesn't regret it because of her family. 
I accept every single body scar, everything that comes with mommy-hood, but the changes physically, mentally, emotionally, it's crazy. As mommies, we really are super-women. 
Getting candid, the singer revealed that the past year had been rough for her, but she managed to do a good job of balancing her multiple roles as wife, mother, and entrepreneur.