Is Tevin Campbell Gay? About the 'Can We Talk' Singer's Deleted Tweet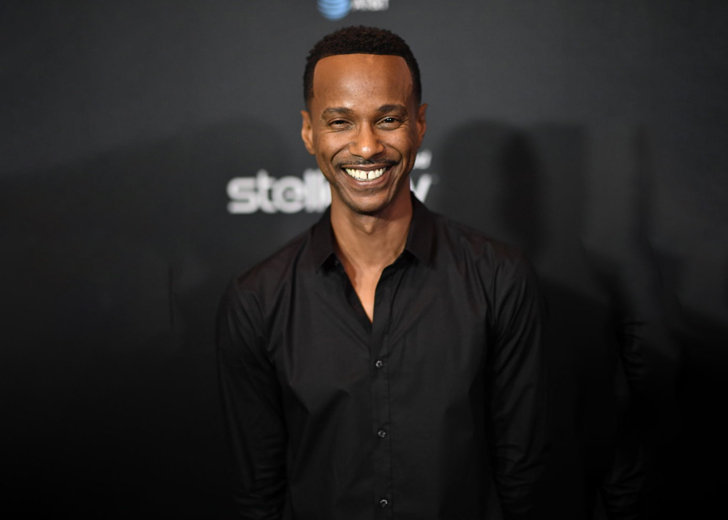 Earlier this month — March 2022 — singer-songwriter Tevin Campbell took to Twitter to post something eye-raising.
In a now-deleted tweet, which was screenshotted by many celebrity gossip sites and fans, Campbell seemingly confirmed that he is gay.
He made the tweet while replying to a fan's tweet that read, "My mom keep telling me Luther Vandross, Teddy Pendergrass, and Tevin Campbell were gay."

A screenshot image of Tevin Campbell's deleted tweet related to him admitting to being gay. (Photo: Instagram)
In response, the 45-year-old crooner, best known for his early '90s classics like 'Can We Talk' and 'I'm Ready,' wrote, "Tevin is." He also added a rainbow flag and a smiling face with sunglasses emojis.
Deleted Tweet, Fan Reactions, and More
Campbell was quick to delete his tweet, where he seemingly came out of the closet, as soon as fans started reacting shockingly to it.
"This Isn't new to us," one commented on celebrity gossip and news site The Jasmine Brand's Instagram post. The media had shared the screenshotted tweet and reported the details in brief.
"It looks like the sexuality of one of our favorite 90's R&B singers is being discussed," the post's caption read.
Another user chimed in, saying, "We knew...and we didn't care...We like his music...his personal life is his business.... See how that work?"
Tevin Campbell puts up a 🏳️‍🌈 and y'all say he "finally came out."🤦🏿 If you're a fan you know those flags been on all his social media pages, he discussed this subject like 20yrs ago in a magazine AND he already told y'all he's not "gay" more than once 🤷🏾 — Virgo87 (@shennaf) March 14, 2022
Interestingly, even though the singer deleted the tweet, he went on to add a rainbow flag emoji in his Twitter bio on his verified account.
According to Dictionary.com, the rainbow flag is used to represent the LGBTQ community and is used to express Pride in this community.
But Is Tevin Campbell Gay?
Despite the speculations and the recent hints, Campbell has not openly confirmed that he is gay.
And the speculation about his sexuality has circulated for years and throughout his entire career. But he had never addressed it until now — and this time, too, he is unsure to speak out the truth.
So, until the official confirmation, it would be unfair to describe him as gay. However, fans are convinced that he is.
Tevin Campbell Has Occasionally Teased Fans about His Sexuality
Campbell hasn't entirely remained silent about the queries about his sexuality over the years. He has occasionally taken the opportunities and spoken about the topic.
For instance, during an interview with Sister 2 Sister in the past, he told Jamie Foster Brown that he was "try-sexual," which was a way of saying he was "open-minded."
"I'm not gay, but there's a lot of different things that I do like, sexually," he said. "Being in the business, you are introduced to a lot of different things. I'm not gay, but I'm a freak and I think a lot of people know what a freak is."
Back in 2009, he even told IMissTheOldSchool that his sexuality shouldn't be of concern to others.
"It's nobody's business what I like to do behind closed doors, just because I am a celebrity," Campbell stated.
"But if you happen to get to know me and we hit it off… I share a lot of personal things with friends, which is a normal thing to do."
To date, the singer hasn't been reported to have gotten married to a wife or any other partner as well. But he is definitely a heartthrob.