Terry Bradshaw's Relationship with Wife Tammy Bradshaw - Inside Their 7 Years of Marriage
Terry Bradshaw commits his life the second time to his wife, Tammy Bradshaw.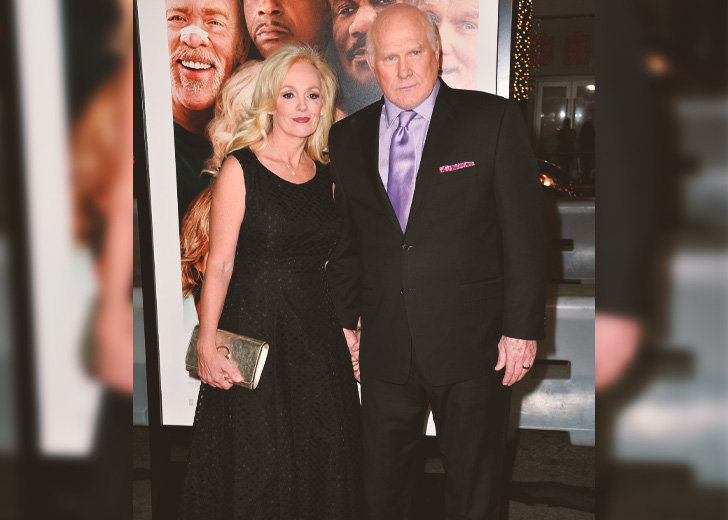 It has been seven years since legendary American football player Terry Bradshaw got married to Tammy Bradshaw. The two were seen exchanging their vows recently in an episode of the E! reality series, The Bradshaw Bunch. 
The four-time NFL Super Bowl Champion shared an intimate moment in the presence of his family members and television cameras while the pair were on a Hawaiian gateway. 
Terry Bradshaw and Wife Said Their Vows the Second Time
Fans of the show were given inside access as they witnessed Bradshaw proposing to his wife, Tammy. It was the second "Yes[I do]," the pair said to each other in seven years.
"Our wedding was perfect, and he was so handsome. It's hard to believe it was seven years ago," Tammy said during the show.
In return, the 73-year-old teased his wife, saying, "What do you mean he 'was?' It was only seven years ago. Have I gotten ugly since then?"
Bradshaw, in his vows, told his bride, "I love you more than anything in this world and I should have done this the first time and done it right. I can't imagine my life without you. And I've always said, your voice and your face would be the last thing I see. Will you marry me?" 
In the special episode, the Bradshaw family was seen gathered around a table as Bradshaw revealed the need to do so before taking his vows. He explained to the family members that "the only thing missing" in their marriage seven years ago was "you, the kids." 
In the second season of the E! reality series, Bradshaw, who has been divorced thrice before, talked about his marriage with his wife, Terry. He said,
Getting married is a huge thing and it hadn't been exactly the strength of my life, that's for sure. I mean, you have a lot of doubt when you've struck out like I have. And I was nervous to fail again. Who wouldn't be? I knew I had to get married overnight or it wouldn't happen at all.
Timeline of Terry Bradshaw's Married Life
Bradshaw married his wife, Tammy, in 2014 after dating her for around fifteen years. The couple has a daughter named Lacey Hester. However, the former football player is a father to his three other daughters from different partners. 
Bradshaw was first married to Melissa Babish in 1972, but the marriage ended prematurely, lasting only a year. Babish is a former beauty pageant winner, having been crowned Miss Teen America in the year 1969.
In 1976, the former quarterback hooked up with ice skater JoJo Starbuck and remained married until 1983. 
The same year, Bradshaw got married for a third time, this time with family attorney Charla Hopkins. Bradshaw became a father for the first time after Hopkins gave birth to his elder daughter Rachel. The former couple later gave birth to their youngest daughter, Erin. 
In 1999, Bradshaw's marriage with Hopkins was brought to an end after the ex-couple decided to get divorced.
The television sports analysts have a daughter named Lacey Hester from Tammy's earlier marriage with David Luttrull.