Teri Hatcher Is Content Being a Single Mom to Daughter Emerson Tenney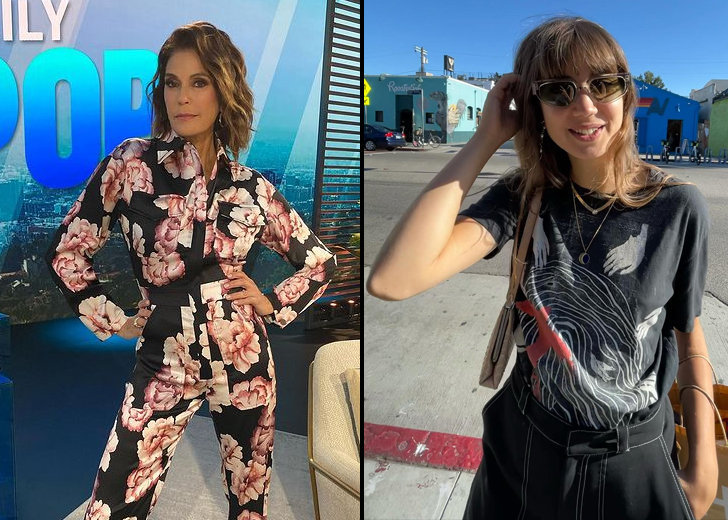 After her split from actor Jon Tenney in 2003, Desperate Housewives star Teri Hatcher had been candid about having no place to find a boyfriend.
When talking to Mirror, Hatcher shared that all of her friends were married and everyone that she worked with daily was already taken. Because of this, she said she could not find someone even if she wanted to.
"There is no guy in my life," she said. "I think this must be every single woman's plight - where do you get to meet men?"
However, almost fourteen years after the aforementioned interview, Hatcher revealed to People that she was content being a single mother to her daughter, Emerson.
Hatcher said being alone was different from being lonely, and that she had only come to realize that at a later point in life.
She said she felt good and strong, while adding that she wanted to remove the stigma regarding single people being lonely. 
"I have been single for a very long time, but there is nothing lonely about my life," she shared.
"Many women who get divorced will not get remarried. That kind of sounds depressing, but it doesn't have to be. Many women are not just surviving alone, they're thriving."
Teri Hatcher's Marriage to Former Husband Jon Tenney
Hatcher first found widespread fame after being cast as Lois Lane in Lois & Clark: The New Adventures of Superman. The series ran from 1993 to 1997.
It was during this four-year run that she met her former husband, Tenney, through a blind date.
Roughly a year after they met, the former husband and wife tied the knot on May 27, 1994.
Hatcher and her former husband welcomed their first and only child together, daughter Emerson, on November 10, 1997.
Unfortunately, her marriage with her husband started falling apart not long after. Still, she wanted her daughter to grow up with both parents and tried to make their marriage work despite other people's advice against it.
"People told me, 'Honey, you have to be happy first, then you could be a good mom.' I said, 'Screw that. My daughter shouldn't be responsible for my failures. We're just going to work it out.'"
However, her efforts did not pay off and Hatcher eventually filed for divorce in 2003, citing irreconcilable differences.
Their divorce was completed on March 5, 2003, but their legal battles regarding custody continued until at least 2010.
Teri Hatcher and Daughter Emerson Tenney
The former husband and wife live just minutes away from each other and because of that their daughter, Emerson, grew up with both of her parents around.

Teri Hatcher with her daughter Emerson Tenney (Source: Instagram)
Emerson is very close to Hatcher and has even followed in her footsteps.
She worked as an assistant production coordinator/set production assistant in a 2021 documentary/short.
She has also contributed her voice to animated movies — Coraline (2009) and Planes (2013).
Emerson graduated from Brown University in May 2020, and Hatcher took to Instagram to share the news and congratulate her.
Hatcher has also made many posts about Emerson, including ones from their trip to the Amazon.