A Look Back at Drea de Matteo's Explosive 'Desperate Housewives' Exit
Drea de Matteo left the series in 2010.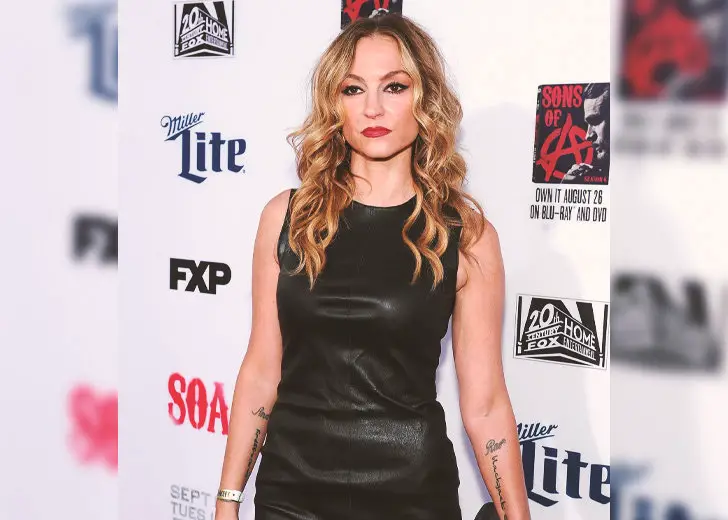 American actress Drea de Matteo had a short yet notable role in ABC's boundary-pushing series Desperate Housewives. 
The hit show debuted on the channel on October 3, 2004, and ran for eight long seasons until May 13, 2012. It earned countless recognitions. Alone in its eighth season, it pocketed three Golden Globe Awards and seven Primetime Emmys.
Without a doubt, the female-led series became one of the longest-running hourlong shows with 180 episodes, starring Teri Hatcher, Felicity Huffman, Eva Longoria, and Marcia Cross. 
Drea de Matteo's Role in 'Desperate Housewives' 
Matteo joined Desperate Housewives as a fugitive matriarch named Angie Bolen at the beginning of its sixth season in 2009. She played the wife of Nick, portrayed by Big Little Lies actor Jeffrey Nordling, and the mother of Danny, played by Beau Mirchoff. 
In the series, the Bolen family comes to Fairview, after which Angie maintains a distance from her neighbors. But she suffers a blast from her past since her ex-boyfriend Patrick Logan, played by John Barrowman, tracks her down. 
He contemplates getting her back in his life and injures her husband seriously. After Nick gets hospitalized, Logan visits her and makes Angie and her son his hostages.
The evil villain then forces the mother-of-one to build a bomb, a skill she had left behind since killing a man for an eco-terrorist organization. He threatens her with the life of his son.
As soon as she completes the bomb, Patrick drags Angie to his car and reveals his plan to kill her son with the same explosive. Upon hearing his intention, Angie runs towards her house. 
At first, everyone thought she was going towards the house to save her son. But it turns out she put the explosives on the detonator. As a result, Patrick blows himself and the car to pieces. 
After the massive explosion, the Bolen family moves away from Fairview to Atlanta, hoping to start a new life. The scene created a perfect exit for Matteo and also Barrowman from the series. 
About Drea de Matteo's Exit From 'Desperate Housewives'
Though Matteo appeared on Desperate Housewives for only 23 episodes, she became a beloved character. That's why her short-lived appearance in the long-running series made many wonder about the reason behind her exit. 
And rumors were rife that the New York native left Wisteria Lane because she couldn't get along with other cast members.
Despite all rumors, the 49-year-old didn't comment on the topic. That being said, the creator of the show, Marc Cherry, cleared the air from his side during an interview with Entertainment Weekly in 2010. 
At first, he expressed his surprise, stating, "When I heard that stuff, I was stunned." Then the television writer clarified they adored the Emmy-winning actress. He heralded her as the "sweetest gal in the world."
Cherry also weighed down on the reason behind Matteo's exit and revealed that her stint was never intended to beyond that season. He explained:
Part of the deal when we hired Drea was she was only interested in doing one season.
The producer added Matteo had a baby, saying she was eager to return to New York to her family.
Cherry also mentioned that they secured the mystery of her character until the last part and revealed it only at the end to make everyone realize how brilliant she was.