Indecent Exposure: Serial Flasher John Barrowman Gets Iced Out Of 'Dancing On Ice' Panel
John Barrowman will not return as a judge on 'Dancing On Ice.'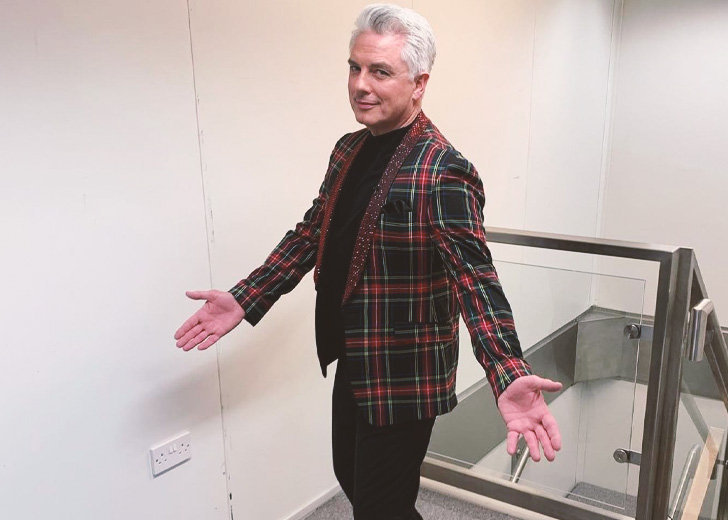 ITV has confirmed that John Barrowman will not be returning as a judge on Dancing On Ice for a third year. The news comes after talks of him exposing himself on the set of Doctor Who resurfaced.
Though Barrowman will not return to Dancing On Ice as it's a family-friendly show, his working relationship with ITV remains as he will be seen on the channel again when he returns to host All Star Musicals.
Barrowman's past actions were brought into the spotlight after his Doctor Who co-star Noel Clarke was accused by 20 women of sexually harassing them. Not long after, a 2015 video resurfaced showing Clarke claiming Barrowman exposed himself every five seconds on set.
In the video, Clarke is doing a promotional interview alongside Camille Coduri and Annette Badland. Clarke used the microphone as a prop to imitate Barrowman's action of exposing himself.
When asked in the end by the moderator about how Barrowman could get away with his behavior, the trio answered it was because he was adorable and was a "gay man."
John Barrowman Exposed Himself On The Set Of 'Dr. Who'
Barrowman had previously apologized for exposing himself and had explained that his behavior on set was to diffuse awkwardness.
As Captain Jack Harkness, I was the star of Torchwood, so I felt it was down to me to lead the company and keep them entertained. When I was doing a nude scene or a love scene, it was clear in the script I'd be naked and everyone would have known about that at least 48 hours in advance.
Barrowman further added that the motivation behind his action was to maintain a jokey atmosphere and that there was nothing sexual about them. He also admitted that his behavior was "juvenile" and that it wasn't something he would do today.
However, this wasn't the first time the Doctor Who star had to issue an apology for exposing himself. Back in 2008, he had apologized after exposing himself on a live BBC Radio 1 show.
During the show presented by Nick Grimshaw and Annie Mac, Grimshaw asked Barrowman: "You are famous, we're told for getting your willy out in interviews. Is this going to happen today?"
Barrowman undid his trousers at the question but later apologized for his action.
I apologize for any offence I have caused. I was joining in the light-hearted and fun banter of the show and went too far. I was wrong to do this and it will never happen again.
John Barrowman Showed Appreciation For Fan's Support
Following the video of Clarke speaking about Barrowman exposing himself surfacing, Barrowman took to Instagram to show his appreciation for the support he was receiving.
The actor shared that all the encouraging messages and support had touched him. He signed off at the end, saying he was looking forward to the next time he was together with his fans.