Temuera Morrison on His Ethnicity and Tribal Roots Being the Seed for His Career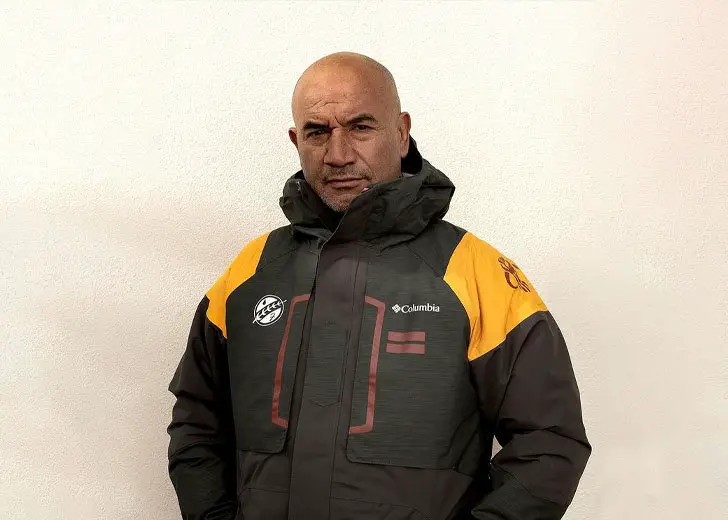 Renowned actor Temuera Morrison was born in the town of Rotorua on the North Island of New Zealand. 
But his roots are not limited. He also embraces Maori, Scottish, and Irish ethnicity.
Speaking with the Rebel Force Radio's Jimmy Mac in December 2020, the Aquaman star shared that he was very attached to his hometown and often found it hard to leave the place.
Temuera Morrison's Ethnicity — Mother's Tribe Is from the King Country
When asked to tell further about New Zealand, his family living there, and his proud connection to the tribal culture, Morrison first said the tribal culture came from his Maori heritage, representing the indigenous people of New Zealand.
"...and of course, there is a little Scottish and Irish blood in there as well, and the tribe that I'm from and my hometown of Rotorua, which is Central North Island. It's called Te Arawa," he stated.
The Once Were Warriors actor continued to talk about his ethnicity. He revealed that his mother, Laurie Morrison, belonged to the tribe from the King Country, and her tribe was called Ngati Maniapoto.
He then said he felt blessed to have Maori and Scottish blood running in his body.
"and half of me wants to drink the other half," he jokingly added.
Temuera Morrison's Tribal Culture Led Him to Acting
Morrison also recalled performing a tribal dance before he became an actor during the conversation.
He shared that he toured various places worldwide with his family group and performed their cultural dances.
He explained his group's dance was very similar to Hawaiian dancing, where they would perform songs and dance.
In addition, he and his family performed the Haka, a popular dance among the Maori people.
"We do like the war dance you may have seen it where the all blacks do it before a big game of rugby," he noted.
And since his family engaged him in the performing and cultural arts while he was growing up, he feels that thing became the seed for his acting career.

Temuera Morrison with his son and co-star Jason Momoa. (Source: Instagram)
"I guess when you look at that [upbringing] — being brought up in the performing arts and the cultural arts, I guess those that was the seed for my acting career," he said.
Evidently, Morrison has done justice to his acting career, too, with over 70 acting credits and multiple international acclaims.
Temuera Morrison Had a Happy Childhood
In 2018, the actor spoke with Rotorua Daily Post and shared his family and childhood details.
Doing that, he admitted to having eight siblings, which included six sisters and two brothers, in his family in addition to his parents.
He also sarcastically told the tabloid that he came out of his mother's womb doing his tribe's culture dance, Haka.
According to him, his homestead was on Fairy Springs Rd — and it is still there. However, his father, Laurie Morrison, was often away from home because of his work.
But whenever he was home, he took all his kids out to Kaingaroa deer stalking and pig hunting; later, the whole family had a feast.
Sadly, Morrison's father died in a car crash when the actor was 14.