Inside 'Teen Mom' Kailyn Lowry and Briana DeJesus' Text Scandal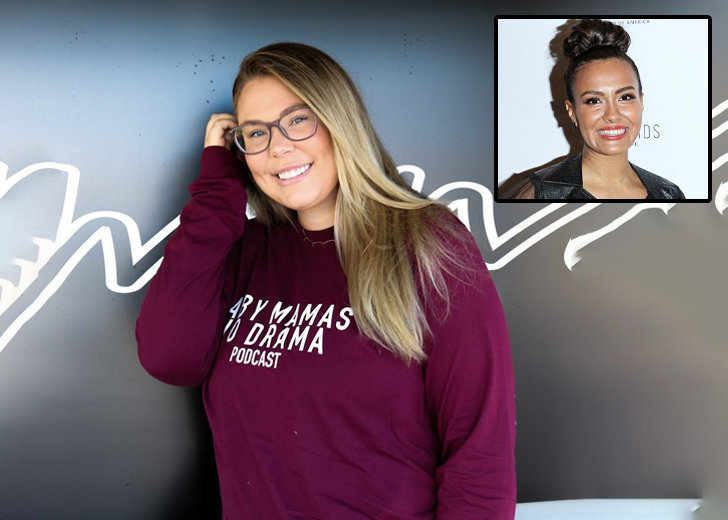 Teen Mom 2 star Kailyn Lowry leaked interactions between her ex-husband, Javi Marroquin, and her "enemy" Briana DeJesus, and the messages revealed were decisively private. 
For those not in the loop, Lowry is in an ongoing legal battle with her DeJesus.
Lowry was accused of physically assaulting her ex, Chris Lopez, and breaking into his mother's house. 
Claiming the entire story was a hoax, Lowry sued DeJesus for defamation. 

'Teen Mom 2' star Kailyn Lowry in her new home (Source: Instagram)
The Leaked Text Messages
In the screenshots leaked on Instagram, DeJesus was seen reaching out to Marroquin and asked to hang out.
In the text, DeJesus told Marroquin that she was about to travel to his home state of Delaware to film a podcast with Lopez. 
"Maybe we can do dinner or something then. Probably end of February early March," she wrote. 
To which, Marroquin replied,
"Mannn respectfully, that just sounds like a mess for me to get involved. What you and Kail got going on is between y'all, but my loyalty is to my son's mom and I don't think us doing dinner after you do a podcast with Chris would 1) be a good look and 2) just not how I wanna live."
When she was politely turned down, she told Marroquin she understood where he was coming from. 
Then again, she swiftly stated that she was willing to keep the outing a secret. She even persuaded him to keep it under wraps himself so they could catch up some other time. 
"Maybe next time for sure when all this drama goes away," she said. "Have a good day crazy [kiss emoji]."
Kailyn Lowry & Briana DeJesus' Ongoing Lawsuit
Meanwhile, the lawsuit that Lowry filed against DeJesus is still playing out. 
The two of them have a court hearing for later this month to rule on DeJesus's Anti-SLAPP motion, which protects a person's freedom of speech, filed in August to have the case dismissed. 
The Sun claimed to have gotten their hands on the court papers where DeJesus's legal team filed a Motion for a Protective Order to ban Lowry from seeking information about her "sexual relationship with a third party" without confidentiality protection. 
The deposition on the case has already been made over a time slot on March 7, 2022. 


'Teen Mom 2' star Kailyn Lowry gets ready for a podcast. (Source: Instagram)
Kailyn Lowry & Briana DeJesus' Feud
The original claim was from Lowry's side, where she accused her Teen Mom 2 co-star of making false accusations "for the purpose of causing Lowry harm... Defendant used Lowry to gain additional media attention for herself." 
Lowry even called DeJesus out as someone who "has a history of making false public statements regarding Lowry's family life." 
Previously, DeJesus claimed that Lowry couldn't make the June 8, 2021, Teen Mom 2 episode because she "committed violent, physical crimes towards Mr. Lopez. Defendant also asserted that Lowry was arrested for breaking and entering into the home of Mr. Lopez's mother."
Lowry, in turn, filed a case requesting $30,000, reasonable costs, attorneys' fees, and a jury trial.