Who Is Teddy Bridgewater's Girlfriend Erika Cardona?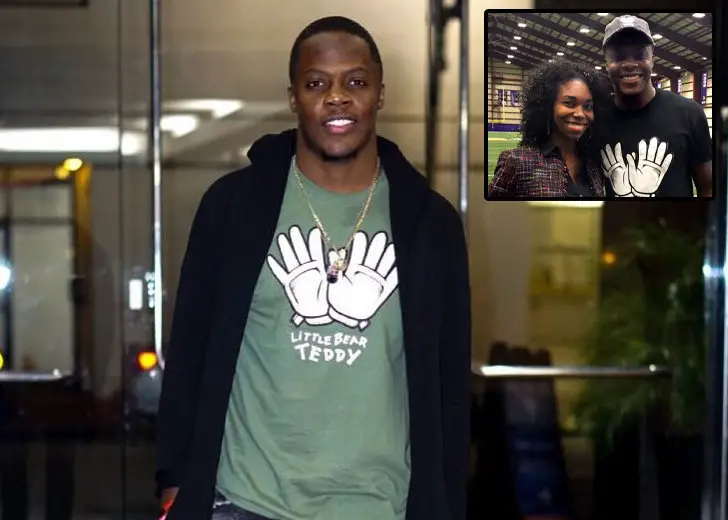 Even though Teddy Bridgewater isn't expressive about his love life in public, he relishes a happy relationship with his longtime girlfriend, Erika Cardona.
The football quarterback has been together with his sweetheart for more than a decade. The two reportedly met in the late 2000s when he was a freshman in high school.
According to Fabwags, they met when they were both freshmen at Northwestern High School. The two continued to date throughout college when Bridgewater was a star quarterback at the University of Louisville.
Born in Miami, Florida, in November 1992, he attended Miami Northwestern Senior High School, followed by the college in Louisville between 2011 and 2013.
But despite their long-lived relationship and humble beginning, very less is known about Bridgewater's girlfriend, Cardona.
So, here is everything you need to know about her!
Teddy Bridgewater's Girlfriend Is an Author
Bridgewater's girlfriend Cardona is a talented author, who hails from Miami, Florida, just like her beau.
According to the bio on her website, LittleBearTeddy.com, she grew up loving poetry. She, therefore, earned a degree in Early Childhood Education.
"...she teaches children that reading is fundamental - that's a sure fact," her bio further reads.
But despite her famed profession, she chooses to live away from the spotlight. Hence, Cardona seemingly does not have an Instagram or Twitter handle.
Erika Cardona Wrote a Book Based on Her Beau
In June 2017, the NFL star's girlfriend released a children's book, Little Bear Teddy. The book was the first book of her Little Bear Teddy book series.

Teddy Bridgewater and his girlfriend Erika Cardona displaying her book. (Photo: Twitter)
She wrote the book when her beau was injured, and Bridgewater's story apparently served as the inspiration for the book.
"I had the idea shortly before Teddy's injury," the author told Vikings in 2018. "But once he got injured, I needed something to keep me busy, so I went ahead and finished up with the story."
Cardona similarly spoke with Star Tribune that year and stated that the move to write a book on Bridgewater helped them get through the injury.
She said, "When he got injured I got injured because I had to see him go through that. [Teddy] was never really too high, never really too low. That's just how Teddy is. Even in the lowest points, he's trying to remain positive and calm."
Besides, she hopes that all children would realize that no matter how big a dream it is, all dreams will come true one day.
Bridgewater also gushed about his partner and her writing by giving his stamp of approval. He said it was amazing to watch her thoughts come to life.
Cardona released the second part of her book series titled Big Change in September 2020. Since it was in the middle of the pandemic, she and Bridgewater did various Zoom video calls to promote the book.
In that process, they also appeared on Carolina Blitz's YouTube channel, where they talked about the book and their relationship.