Ted Danson Says He's Not the Slick Womanizer Like Sam Malone on 'Cheers'
Ted Danson is the opposite of Sam Malone.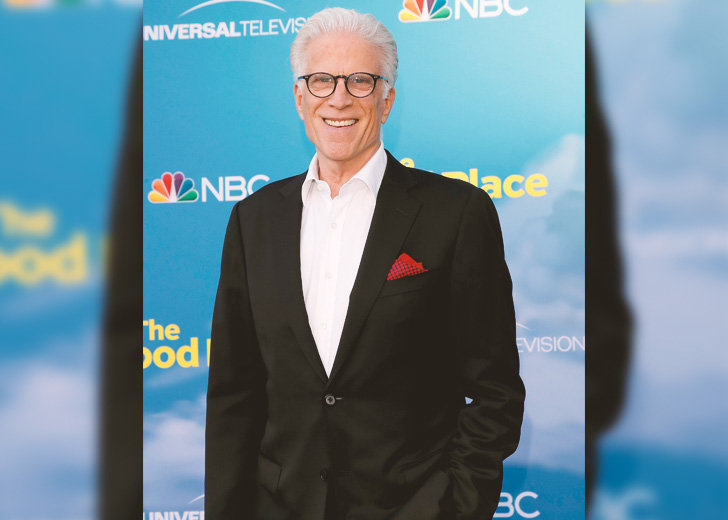 Ted Danson is one of the most renowned actors in the Hollywood industry. He has been working on various projects for the last 46 years. He started his career in 1975 with Somerset, where he played the role of a contract player.
Since then, he has starred in over 90 projects, including Three Men and a Baby, Becker, CSI: Crime Scene Investigation, CSI: Cyber, Curb Your Enthusiasm, Damages, Bored to Death, Fargo, The Good Place, and Mr. Mayor.
Danson's four-decade-long career is often credited to the NBC sitcom Cheers. He first appeared on the show in 1982 as the womanizing former baseball player and bartender Samuel "Mayday" Malone.
The critically acclaimed show aired for 11 seasons and was nominated for several awards. It won four Emmy Awards for Outstanding Comedy Series and a Golden Globe for Best Musical or Comedy Series.
Danson, meanwhile, received eleven Emmy nominations and nine Golden Globe nominations in a row, eventually winning two Emmys and Golden Globes each.
Ted Danson and Sam Malone 
Danson's character Malone is a fictitious character developed for the sitcom by Glen and Les Charles. He is the owner and bartender of 'Cheers,' a bar that gave the show its name. 
Malone was a former bullpen pitcher for the Boston Red Sox baseball team. He's also an alcoholic in remission and a known womanizer. Regardless, he has an on-again, off-again relationship with Diane Chambers, a college-educated, intelligent woman.
While Danson played a womanizing character on Cheers, he is the exact opposite in real life. The actor shared his experience playing Malone with The Off Camera Show in November 2018.
He released he was very insecure about his character and did not see himself in Malone. He also confessed that he cried looking at the pilot because he was horrible in it. 
He could not relate to his role since he was neither a womanizer nor a guy who went to bars and picked up women. Similarly, he could not portray the arrogance that fueled his character. 
Being a good actor, Danson eventually learned to channel Malone after a year of portraying the character. People and critics loved Danson as the charming young bartender and found him hilarious and attractive — something Danson did not feel about Malone.
However, the actor learned to "keep his mouth shut" and hide his insecurities from his admirers. Regardless of all his struggle, he portrayed Malone perfectly and earned many nominations and accolades for Cheers. 
Ted Danson's Wife 
Danson has been married three times in his life. His first wife was Randy Dawson, and the pair were married from 1970 to 1975. His second marriage was with Casey Coates from 1977 to 1993. 
Danson and Coates share two kids. Currently, the actor is married to fellow actress Mary Steenburgen. Before Danson, the actress was married to Malcolm McDowell and shares two children with him. 
Danson and Steenburgen's love story is one of a kind in the Hollywood industry. The pair have been married for over 25 years and are still head over heels for one another. 
Even though they've been together for a long time, they still make a point of gushing about one another in public. They met on the set of Pontiac Moon, a 1994 film in which they played a married couple.
Steenburgen was of age 40, and Danson was 45 when they first met, and both of them were having a rough time in their lives. However, the pair met and saved each other. 
Funny thing, Steenburgen thought that Danson was exactly like Malone and was surprised that he was the opposite of his character. While Steenburgen's first impression of Danson was not good, she fell in love with him after learning more about him.
The pair got married in October 1995, and the couple has been living their happily ever after to date.