Are Tayshia Adams and Zac Clark Still Together?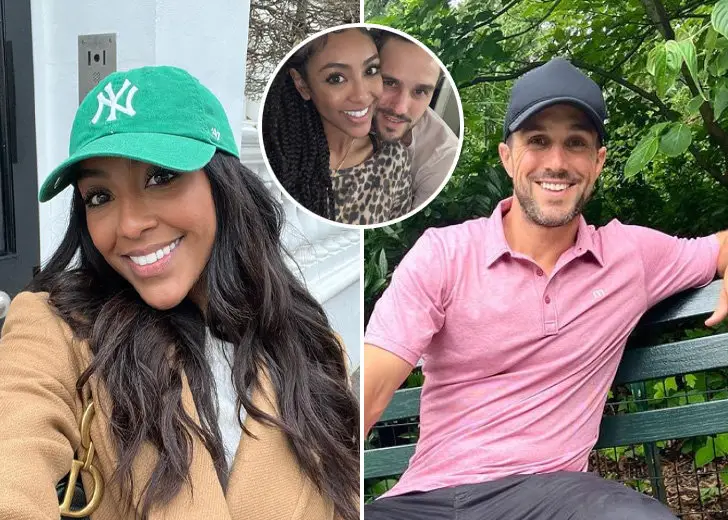 Tayshia Adams and Zac Clark fell in love during season 16 of The Bachelorette. 
Adams stepped in as the lead on the dating reality show after Cara Crawley found the love of her life, Dale Moss, two weeks into filming. 
Crawley and Moss left the show, leaving Adams to continue the season and get to know the men who competed for Crawley's heart, one of which was Clark. 
Are Tayshia Adams and Zac Clark Still together?
The duo hit it off and bonded over their past relationship, and eventually, it became pretty clear that they had a special connection. 
They fell in love, and Adams gave the final rose to Clark, who then proposed to her. 
"The night of my hometown. When we walked in, and my parents got to see that smile on my face, you gave them the best gift you could ever give them. They hadn't seen me that happy in years. That's when I knew, that's when they knew," Clark told Adams.  
After the show ended, the pair had a few difficulties maintaining their relationship as Adams lived in California and Clark in New York. 
But they made it work and revealed to Us Weekly in April 2021 that they were preparing for their nuptials. 
Everyone thought the couple would get married soon, but they announced their split last November, leaving their fans disappointed. 
They frequently posted adorable photos of each other on social media, looking loved-up and committed to each other more than ever. 

Tayshia Adams and Zac Clark on vacation (Source: Tayshia Adamas/Instagram)
But fans suspected there was trouble in paradise when Adams was without her engagement ring and after she untagged Clark from her Instagram photos. 
Reason for Tayshia Adams and Zac Clark's Break Up
According to Page Six, a source shared the couple called it quits because they weren't on the "same page" when it "came to the future." 
"They have very different plans for the future. It's sad, but also a relief for both of them to accept that they aren't a good match. Her star is rising so fast, and he isn't completely comfortable with the limelight," the insider said. 
And as time went on, the couple realized they were not a good match and called it quits. 
In a December 6 episode of the Men Tell All podcast, Adams spoke publicly about the split for the first time. 
When host Kaitlyn Bristowe asked about her missing engagement ring, Adams stated that she was heartbroken. 
She added that they had tried hard and that she still loved Clark very much before walking off the set to take a break in the middle of Rodney Matthews' interview.
Despite the split, the couple is still keeping things civil. Us Weekly reported that the exes were still communicating with each other. 
A source told the publication the former couple had been working on projects together and planning things that hadn't been resolved yet. 
The couple had also not gotten closure, and Adams wasn't "very responsive" to Clark as she tried to move on.
Meanwhile, Clark was not trying to win back his former fiancée and figuring out how to move on from the bond Adams shared with his family and friends.