Taylor Russell's Parents Didn't Allow Her to Start Acting Early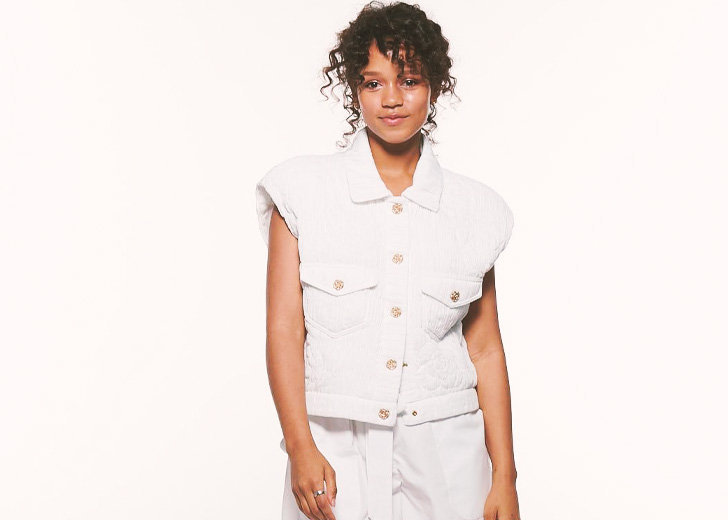 Taylor Russell was in her mid-20s when she landed the career-defining role of Judy Robinson in Netflix's 2018 reboot of Lost in Space. The following year, she filmed the show's second season and bagged roles in hit movies such as Escape Room and Waves.
Her critically acclaimed performance in the latter movie earned her the Santa Barbara International Film Festival Virtuoso Award, the Film Independent Spirit Award, and the Gotham Independent Film award.
Needless to say, the project skyrocketed her to fame.
While she earned recognition at 25, it is vital to note that the talented actress started her career late in life. She started acting professionally only after graduating high school. Her parents didn't allow her to dive into the entertainment industry at a young age.
Taylor Russell's Parents Didn't Want Her Acting at a Young Age
Russell had a passion for the arts since her childhood. She joined ballet classes and loved acting. But her family wasn't wealthy.
To support the family, her parents worked full-time. As consequence, they couldn't afford to supervise Russell on sets or accompany her to auditions while working crazy hours and tending to her siblings.
So when Russell flirted with the idea of auditioning for acting gigs at 12, her parents cleared up the situation. They clarified she could forge her path when she could look after herself.
Russell hung on to her passion. And although she felt stifled by the acting classes she joined in grade nine, she entered another training session after high school. This time, she fell in love with acting and knew she wanted to pursue it as a profession.
"In many ways, I'm built for it (acting)," the 27-year-old told Coveteur magazine in 2019. She elaborated on her statement, saying she didn't expect life to be a steady stream. In her own words, she was ready for the turbulence that came with acting gigs.
Taylor Russell's Mixed Ethnicity Made Things Easier for Her
Russell is of mixed ethnicity. In an August 2020 interview with InStyle, the Vancouver native described herself as a light-skinned Black girl. She then shared that her mixed ethnicity made things easier for her at the beginning of her career.
I have it easier than a lot of my peers do, who aren't light-skinned like me. 
Having said that, the Lost in Space actress did feel marginalized because of her roots. She found out that the industry was so competitive, especially for people of Afro-American ethnicity.
"When I was coming up, a lot of my experiences with people felt very, um, like, hawk eye, you know? Like clocking," she shared with Byrdie magazine in September 2020.
As a result, Russell deleted her social media accounts to find some space to think. Thankfully, she became friends with "really smart Black people" in the industry. And her friends admittedly protected her and "opened her eyes to what it feels like to be really taken care."
To top it all off, one of her friends even motivated her to be active on social media again. The said friend asked her how better they would have done in their career if they had black creators like themselves to look up to.
The question hit Russell hard. And after much deliberation, she got back on Instagram, determined to prove that one could be vocal about life and achievements without revealing private matters.