A Look At Taylor Lautner's Transformation — Ripped To Fat And Fit Again
Lautner once tried to gain weight for his role in 'The Twilight Saga: New Moon.'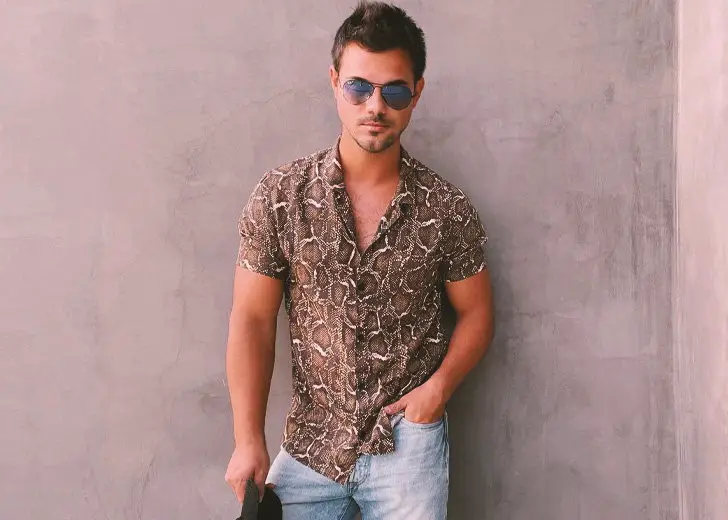 Actor and model Taylor Lautner is renowned for his portrayal of shape-shifter Jacob Black in The Twilight Saga film series. His other acting credits include The Bernie Mac Show, My Wife and Kids, Abduction, Run the Tide, and Cuckoo.
The 29-year-old actor has also gathered attention for his body transformation and weight loss journey after he allegedly gained weight and had some fat on his face circa 2016.
How His Weight Gain News Circulated
When his weight gain news started circulating in the media, Lautner had stayed away from the entertainment industry for a brief time, having worked in only a few projects.
Because of his disappearance, when he signed a deal to appear on Fox's TV series Scream Queens and suddenly came back to the spotlight, many spotted him with some fat on his face and body. 
In the wake of the situation, TMZ even made a tweet on the topic, writing, "Taylor Lautner's startling weight gain — he looks SO DIFFERENT now!"
Fans were also quick to respond to the tweet, as many dropped their views on the actor's weight gain. "he has beer belly," one wrote.
An alleged fangirl stated, "he still looks handsome to me," while someone claimed, "he gained weight for a film role, nothing wrong with that."
"OMG no way! he's 24 years old & looks different than he did when he was 19? SHOCKER!" another added.
Taylor Lautner's Weight Loss and Workout Routine
Despite all the news and speculations, Lautner never confirmed if he ever had gained weight or achieved weight loss.
That said, he has always been someone who loves to stay fit and follow a workout routine. A 2009 The Washington Post report revealed that the actor followed a regimen of daily two-hour workouts.
Interestingly, he struggled to gain weight for his role in The Twilight Saga: New Moon, which he admitted during an interview with MTV in 2009.
"[I was] doubling the amount of calorie intake I had before, which was just really tough, eating every two hours," Lautner explained. "It was the hardest part for sure."
He also cut out junk food as much as possible, hit the gym four to five days a week, and sometimes even woke up at the crack of dawn just to drink some extra calories before the start of filming.
Even at present, Lautner continues to stay committed to his regular workout, and thankfully, he has his partner, Tay Dome, by his side, who has also been his workout partner for a while.
Taylor Lautner's Relationship with Fiancée Tay Dome
The Twilight star has been in a relationship with his longtime girlfriend, whose Instagram suggests her name as Tay Dome. In addition, her bio reveals that she is a registered nurse and makes lifestyle vlogs.
A quick look into Lautner and Tay's Instagram handle shows that both of them are very close to each other and often express their love via social media posts. For instance, Tay shared a black and white snap of the couple in her September 24 Instagram post, writing, "forever kinda thing."
On the other hand, the actor is also spotted sharing workout snaps on his Instagram stories, hinting that the couple is committed to achieving a fit body.