How Taylor Hawkins' Wife and Kids Had Inspired His 2019 Album 'Get the Money'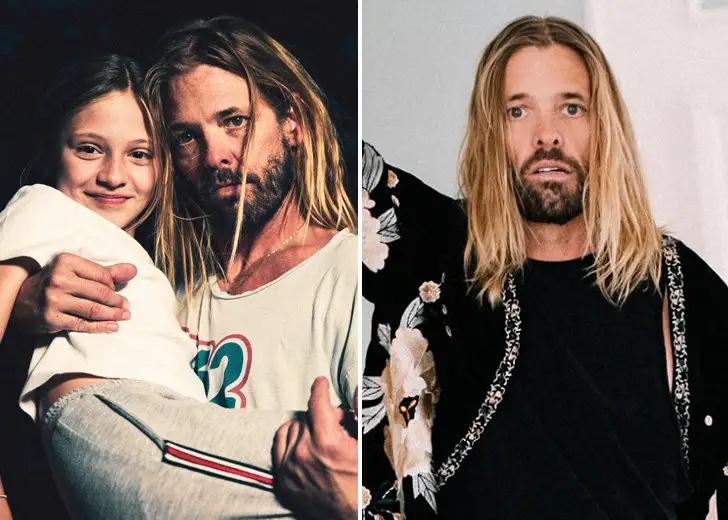 Foo Fighters drummer Taylor Hawkins died on March 25, 2022, at the age of 50.
He and his band were due to play at a music festival days before he died at a hotel in Bogota.
A local ambulance was sent to the hotel after a man reported chest pains. Local officials stated the man was Hawkins, and he didn't respond to immediate resuscitation.
His band was the first source to report his death through a statement, but they didn't reveal the cause of death.
That being said, Colombian investigators claimed ten substances, including opioids and marijuana, were found in his blood. However, they didn't point out the mix of drugs as the cause of death.
Meanwhile, Hawkins's band asked for privacy for his family. He had a wife named Alison Hawkins and three kids. 
His family was not just part of his personal life. They were also a huge part of his career, contributing to his professional success as a singer.
Hawkins created his 2019 album Get the Money with inspiration from his life as a suburban dad and a doting husband.
Here's all that you should know about their contributions and family life!
Taylor Hawkins Wrote Songs about Wife
Hawkins released his album Get the Money on November 8, 2019. The collection comprising ten songs was the third album from his band, Taylor Hawkins and the Coattail Riders. 
In an interview with Billboard in November 2019, Hawkins shared that this new project was inspired by his life as a suburban dad. 
He mentioned having a wife and three kids before stating that his album had to do a lot with him being a family man. "I almost called it Tales From Suburban Hell," he remarked.

Taylor Hawkins's wife in the music video of his song 'I Really Blew It.' (Photo: YouTube)
Hawkins also noted that he had never thought of getting married and having kids when he was 25.
But the unpredicted had already happened, and he admittedly couldn't write about being young and going to clubs. 
So he started writing about being a family man. As for the content of his album, he described it as a "sort of tongue-in-cheek." 
Hawkins explained the song 'I Really Blew It' was about how a man should always be the one to apologize. 'Kiss the Ring' was about a man "trying to get a piece from" his girlfriend or spouse. 
In a nutshell, the drummer for Foo Fighters uttered half of the songs from the album were about his wife — "the good, bad and the ugly." 
And he even featured his wife in the music video for 'I really Blew It.'
Taylor Hawkins Made 'Middle Child' for Kids
One song from the album that earned quite an acclamation was 'Middle Child.' In an interview with Joe Daly, Hawkins disclosed he made the song for his daughter, Annabelle. 

Taylor Hawkins with his middle child, daughter Annabelle in 2019. (Photo: Taylor Hawkins's Instagram)
As per his accounts, he initially wrote the song for his eldest son around 2013. He had the music for years but hadn't found proper lyrics. 
But when he finally created the lyrics, his son despised the music. "If you're gonna write a song about me, it's gotta sound like Metallica!" his son demanded. 
Hawkins then sought his long-time friend Josh Homme's approval to keep the track on the album. But, to his dismay, he received another disapproval. 
Meanwhile, his daughter approached him and complained about why he wouldn't write a song about her. So he thought about it for a while and eventually came up with new lyrics.
To top it all off, Hawkins even featured his daughters, son, and their family pooch Frances in the music video.
Taylor Hawkins' Life with Wife and Kids
Hawkins married his long-time girlfriend in 2005.
Although the details of their wedding remain obscure, it was known they had three kids — son Oliver and daughters Annabelle and Everleigh. 
According to The Sydney Morning Herald, Oliver was born around 2008, Annabelle in 2009, and Everleigh in 2014.
Hawkins and his family lived in Hidden Hills, California.
And while the father-of-three was a famed musician, his fame wouldn't matter much once he was inside his home. After all, he admitted his wife ruled the house.
"I only speak for myself, but the man will always lose because the woman has the power," the celebrity drummer told SMH magazine in July 2021.