Does Taye Diggs Have a Girlfriend? The Actor's Dating Life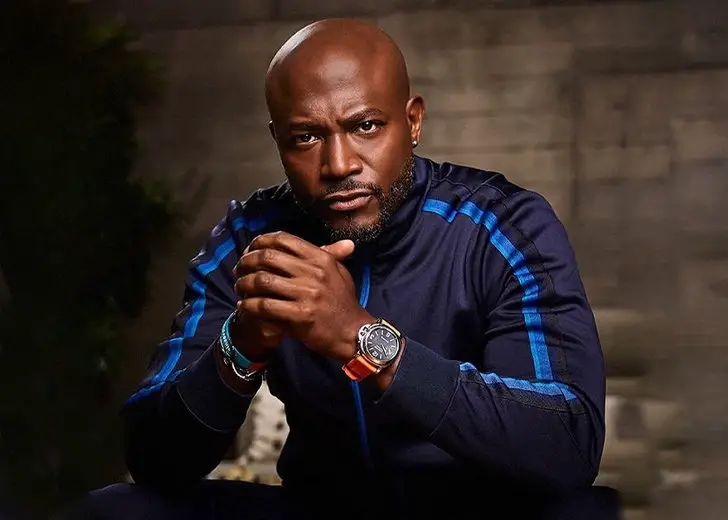 Celebrities like Taye Diggs need help finding love just like everybody else. The 50-year-old heartthrob appeared on ABC's The Celebrity Dating Game to find the right girlfriend for another shot at love. 
The actor picked Javin Hope, a real estate agent from Hawaii, as his date after three rounds of quizzes on the ABC reboot. But it appears things did not work out with Hope as the actor admitted to Hollywood Life that he was still single after the date. 
I am still single, and people would be surprised with [my] schedule, and just with the state that the world is in today, it's not as easy as you would think to find companionship, so I'm up for any extra help I can get
After that, rumors circulated that his new girlfriend was Apryl Jones, the cast member of Love & Hip Hop: Hollywood. The Private Practice actor was spotted helping the reality star out of the car, before attending Jennifer Klein's Christmas Party. 
However, neither of them has confirmed anything. 
Taye Diggs and His Wife and Son
Diggs was previously married to his former wife, Idina Menzel.
The former couple met in 1995 while starring in the Broadway production of Rent.
They eventually began dating and tied the knot in 2003. Six years later, the pair welcomed their son, Walker. But in 2014, the couple finalized their divorce. 
The couple did not reveal the reasons for their separation, but in a statement released by their reps, the former couple requested privacy and stated their primary concern was for their son.
After that, the ex-es focused on co-parenting amicably. 
Even after the divorce, Diggs and Menzel remained close friends as they raised their son. In July 2020, Diggs opened up about his relationship with Menzel.
"We have a very easy time, I think. We never make a wrong step because we're always thinking of Walker first. I think once you do that, it allows for things to be a little easier," said Diggs.
After the divorce, Menzel remarried actor Aaron Lohr while Diggs found his match in Selling Sunset's Amanza Smith. 
Taye Diggs and His Former Girlfriend
Diggs and his former girlfriend started dating in 2014, shortly after the divorce. However, they parted ways after five years.
They never really spoke about the breakup, but Smith put her family and career first, according to rumors.

Taye Diggs former girlfriend Amanza Smith (Source: Amanza Smith Instagram)
Later on, the reality TV personality opened up about her relationship with the Private Practice star.
During her appearance on the Not Skinny But Not Fat podcast, hosted by Amanda Hirsch, Smith revealed they were not "in the right place to date."
She explained that they got together when Diggs was just fresh out of his divorce and that she was the first person he had been.
She added that they would have never worked out and were better off as friends. 
But one good thing came from their union. The real estate shared that she and Diggs could easily blend their families.
Smith has a daughter, Noah, and a son, Braker, with ex-husband and former NFL player Ralph Brown.
Digg's son, Walker, and her kids got along very well and still have playdates.