Is Tara Reid Married to Her Boyfriend Nathan Montpetit-Howar?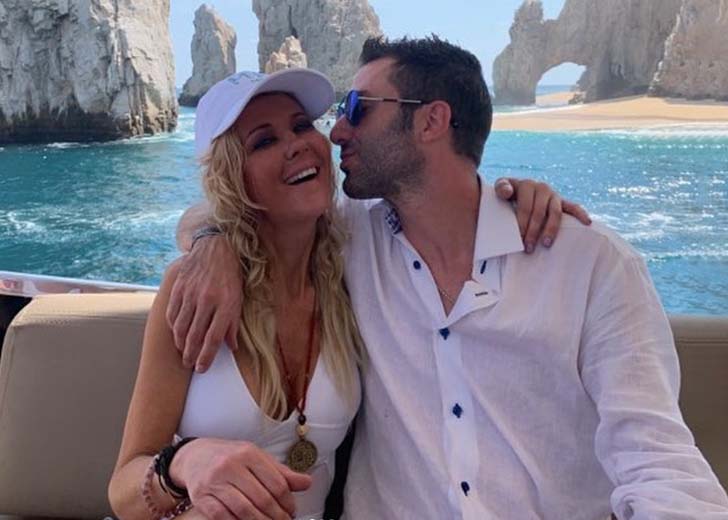 For the longest time, fans heard little from their former American Pie cast member, Tara Reid.
The actress stayed away from the limelight and rarely made headlines, but in recent years, all that has changed because of her new relationship with her boyfriend, Nathan Montpetit-Howar.
In September 2019, Reid went Instagram official with her partner by sharing loved-up photos from their vacation in Mexico. 
"Having the most amazing time with my man in Cabo," she wrote in the caption. 
That same month, Page Six reported the couple was first spotted together in April.
The actress opened up about their relationship to the outlet, claiming they had known each other for years and only recently started dating. 

Tara Reid and her boyfriend, Nathan Montpetit-Howar, during their vacation in Cabo. (Source: Tara Reid/Instagram)
She added that it was still the early days of their relationship, but they loved spending time together.
According to his Instagram bio, Montpetit-Howar is a co-founder and president of the sound technology company Phantom Acoustics and music producer and manager for Born I Music.
Tara Reid and Her Boyfriend Rumored Engagement
Before going official on Instagram, Daily Mail reported that the couple was close to getting engaged. 
In May 2019, the outlet claimed that a source close to the couple revealed they had been dating for over a year after meeting at a club and were likely getting engaged soon. 
Calling Reid lucky, they noted that the music producer was "a really, great guy" who was always there for her when she needed him.
"He's had so much loss and heartbreak too—he's lost both parents and his best friend. They're very close to getting engaged. I think it will be in the next couple of months — he's searching for the perfect ring," said the insider.
One of the music producer's friends echoed that sentiment, telling the outlet that everyone adored Reid's boyfriend as he was the nicest guy. 
Unfortunately, it's been a few years since the news of their upcoming engagement came out, so it looks like it was not true.
However, that does not mean it could not be possible, and only time will tell if Reid and her partner will walk down the aisle. 
Is Tara Reid Married?
There are no reports of Reid's marriage, but she came close to walking down the aisle twice in her life. 
In March 2000, Reid met her then-boyfriend Carson Daly during MTV's Spring Break in Mexico and got engaged that October.
However, instead of tying the knot, they broke off their engagement in June 2001, with Daly later explaining that differences in their values and lifestyle were the reason for the split.
"I was getting serious about my career, and she wanted to shoot movies and just party in her time off. Unfortunately, that didn't work for me," Daly revealed to Elle.
After that, she dated a few more men and came close to getting married for the second time in 2010 after her boyfriend, Michael Axtmann, proposed to her. 
The duo had dated for several months before getting engaged, but they called off their wedding four months after their engagement. 
They did not reveal the reasons for their separation and moved on with their lives.