Facts about Tantoo Cardinal, Legendary Indigenous Canadian Actress and Activist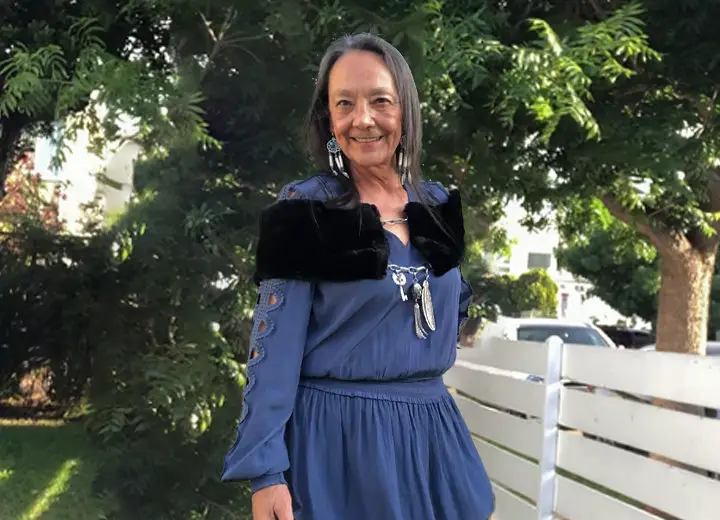 Tantoo Cardinal has long been considered one of the most influential people in the indigenous acting community. The Canadian actress has done a lot for the betterment of indigenous actors in the US and Canada.
But, in all her years in show business (she made her showbiz debut in 1975), she has never been keen on sharing much about herself. Acting and activism have always been her priority, and she tries to keep it that way whenever she can. Some things, however, inevitably slip out because she is in Hollywood after all.
Tantoo Cardinal's Age, Ethnicity, and Origins
Rose Marie "Tantoo" Cardinal was born on July 20, 1950, in Fort McMurray, Alberta, Canada. Her parents were of indigenous and Caucasian descent.
Her mother, Julia Cardinal, was of Cree and Metis descent, while her father was Caucasian.
Cardinal and her siblings (accounts differ on how many siblings she had; Canadian Encyclopedia mentions she is the youngest of four siblings, whereas a feature on her mentions she is the oldest of three siblings) were raised by her mother and her stepfather as her biological father left when she was six months old.

Tantoo Cardinal is now busy with activism and her acting career. (Photo: Tantoo Cardinal/Instagram)
They grew up in Anzac, Alberta. She has lost two of her siblings — her sister died in the Sixties Scoop, and her brother was murdered at age 24.
Talking about her ethnicity, she has four different native heritages — Dene, Cree, Metis, and Nakota. Her grandmother, who was Cree, gave her the "Tantoo" nickname.
Tantoo Cardinal Took Career and Activism Together
Cardinal started her career doing small acting roles on radio, movies, and TV, with a healthy mix of theater work in-between. Her first acting credit on IMDb is her role in He Comes Without Calling, a short movie she did in 1975.
Since then, the See actress has added 129 other acting credits, 10 of which are yet to be released.
Cardinal has always taken acting and activism together. In her early days, she helped the indigenous community get recognition in the movie sector through her own hardships and tries.
She kept sending resumes everywhere, hoping for responses or job offers, and as she started getting them, she made every one of them count. She put herself on the map.
Then, she used her attention on her to raise issues in Hollywood casting discrimination and lack of indigenous casting. More recently, she has been using social media and other online platforms, as well as her stage time on various awards, to raise her voice about the same.
Other than these, she is also a spirited environmentalist.
Tantoo Cardinal Does Not Have a Husband
Cardinal does not have a husband right now. But she has been married three times in her life.
She met her first husband, Fred Martin, a university graduate and mathematician, when she was 15 and in high school. They got married in 1968, when she was 18, and had their son, Cheyenne, sometime before their divorce in 1978.
Her second husband was actor Beaver Richards, who she had her second son, Clifford with. And her third marriage was to actor John Lawlor, which lasted from 1988 to 2000. They have a daughter, Riel, together.
Cardinal moved to California sometime after 1987 with her then two-year-old son Clifford. She has made a life and a career in Hollywood ever since.
Is Lorne Cardinal Related to Tantoo Cardinal?
Because of their same surnames, fans often ask if Lorne Cardinal and Tantoo are related in any way. And the answer to that is — yes, they are.
During an interview with Corner Gas Official in August 2021, Tantoo revealed she and Lorne were distantly related. "We are cousins," Tantoo clarified. "We're Cardinals from the same tree, just different branches."
Lorne Cardinal, who is younger than Tantoo, is also a Canadian actor who has worked in many TV shows and movies. The two worked together on an episode of Corner Gas Animated in 2021.