Faith Brought Tan France and Husband Rob France Together
Tan France and his husband Rob have been together for over a decade.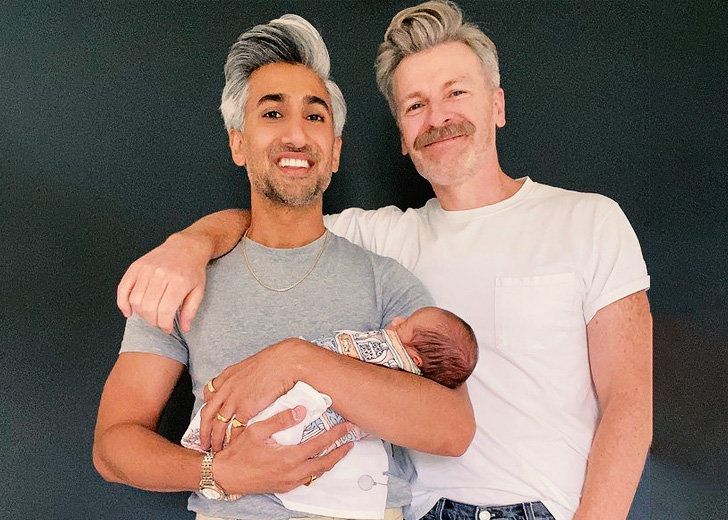 Tan France makes up a fifth of the Fab Five (Jonathan Van Ness, Karamo Brown, Antoni Porowski, and Bobby Berk), who stars in the Netflix's reality show Queer Eye based on Bravo's hit series Queer Eye for the Straight Guy.
The show premiered in 2018, and since then, it has won two Emmy Awards and earned the admiration of countless fans.
In each episode, the five men who are makeover experts will give complete life makeovers to "heroes" from all walks of life, such as the liberal mayor of a small town or a self-deprecating comedian. The makeover experts have changed countless lives and inspired viewers to live healthily and happily.
Porowski is the food and wine expert, Berk is a professional interior design, Ness is is the grooming expert, and Karamo Brown is the culture expert. As a fashion designer himself, Tan is the resident fashion expert and is integral to the show's success. 
He almost turned down the show, but he did not, thanks to his husband, Rob France. In an interview with Guardian, the fashion expert opened up about his life with his husband.
Easiest Long Distance Relationship
In January 2008, Tan met Rob, a pediatric nurse and former Mormon whose family lived in Wyoming on a dating website. The two of them immediately hit it off and bonded over their conservative upbringings. 
As a Muslim, Tan did not drink and, in the past, had dated men who did. He too drank with them to fit in, but he was thrilled when he learned that Rob did not drink. 
They realized their lives were really similar and started dating, and despite the distance between them (Tan lived in New York while Rob lived in Utah), Tan says it was "the easiest thing" in his life. The fashion designer noted that religion played a huge role in their coming together. 
In 2013, after the Defence of Marriage Act was overturned, the couple got married. On one of the episodes on Queer Eye, Tan shared the story of his "non-proposal proposal."
You know there wasn't an actual proposal. We just had agreed it was going to happen one day and then we arranged the date. Short and simple. 
Tan already knew Rob was the one before they married and hence made the move to Salt Lake City and has been living there ever since. 
Becoming Parents
Tan previously mentioned on the show that he wanted six kids and to use the surrogacy options that were legally available to him. True to his words, Tan announced that he and Rob had welcomed a baby boy via surrogacy a few weeks ago. 
The couple shared the news on Instagram with a picture of them cradling Ismail France, born July 10. In the caption, Tan revealed that their baby was born 7 weeks premature and spent three weeks in the newborn intensive care unit before they could bring him home.
The fashion designer continued, noting that their surrogacy was doing great post-labor and was thankful for the greatest gift in their lives.