Tamika Scott Says Husband Darnell Winston Is Her Strength —Inside Her 17-Year Marriage
Tamika Scott marked 17 years with her husband through an Instagram post.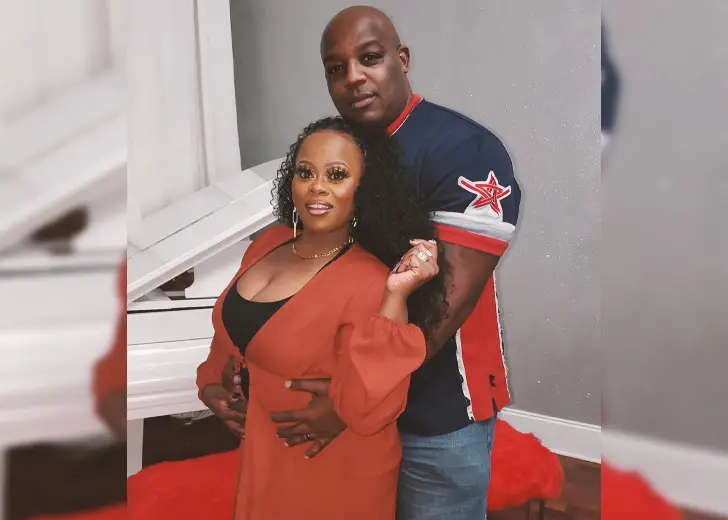 Tamika Scott has been married to her husband, Darnell Winston, for seventeen years. She recently took to Instagram to talk about her relationship with her husband, writing about how he had become her strength.
When A Man Truly Loves A Woman She Becomes His Weakness. When A Woman Truly Loves A Man He Becomes Her Strength. This Is Called Exchange Of Power!
Scott and Winston had previously renewed their wedding vows in November 2018 after 14 years of marriage. The celebration was attended by two of her three Xscape members — Kandi Burruss and LaTocha Scott.
Though the last member of the hugely popular R&B group, Tameka 'Tiny' Harris, wasn't present at the vow renewal, she extended her congratulations through an Instagram caption.
Tamika Scott And Husband Parents To Three Daughters
Scott and Winston are blessed with three daughters. Scott's first daughter, O'shun Reney, was born in 1994. The pair welcomed daughters Taniyah Birney and Armani in 1999 and 2013, respectively.
O'shun Reney is married to her school sweetheart, Aaron. Scott had shared her oldest daughter's love story in an Instagram post in the past.
So proud of my Beautiful daughter and son in law! I laughed at her when she told me they were in love at 14. They stayed together from middle school all the way through college. To see their love Blossom over the years made a true believer out of me.
O'shun and Aaron gave birth to their first child, daughter Aveyah in 2018. The pair welcomed another daughter two years later in 2020.
As for Scott's second daughter, Taniyah, she is following in her mother's footsteps. She is a rapper and MC who goes by the name Young Niyah. Over the years, she has released singles such as 'Hit Em,' 'Tell A Tale,' 'Like Woah,' and 'No Chorus.'
During a 2019 interview on Starrdom 100 Radio, Scott revealed she initially did not want her daughter to follow in her footsteps as she knew how tough the industry was. However, she changed her mind after considering Niyah's talent and lyricism. Scott also added that she watched over her daughter to make sure Niyah didn't make the same mistakes she did in the past.
Tamika Scott's Age & Net Worth
Born on November 20, 1975, Scott is 45 years old. She and her sister, LaTocha Scott, trained as a singer from a young age. When she was 9, she and LaTocha recorded their first song.
The sisters met Kandi Burruss during their time at high school and started Xscape. The three originally added Tamera Coggins as their group's fourth member, but her time with them was short-lived.
Soon, Tameka Harris joined the trio, and they made their debut performance as a group at BET's Teen Summit in 1992. In the following years, the group enjoyed outstanding success with albums such as Hummin' Commin' at Cha, Off The Hook, and Traces of My Lipstick.
Though Xscape eventually disbanded in 1999, Scott was established as one of the most successful R&B artists of the 90s. According to Celebrity Net Worth, she has a net worth of $3 million.