SZA Says the Surprise Songs Are Not from New Album
The songs are from 'Ctrl' and not her new album.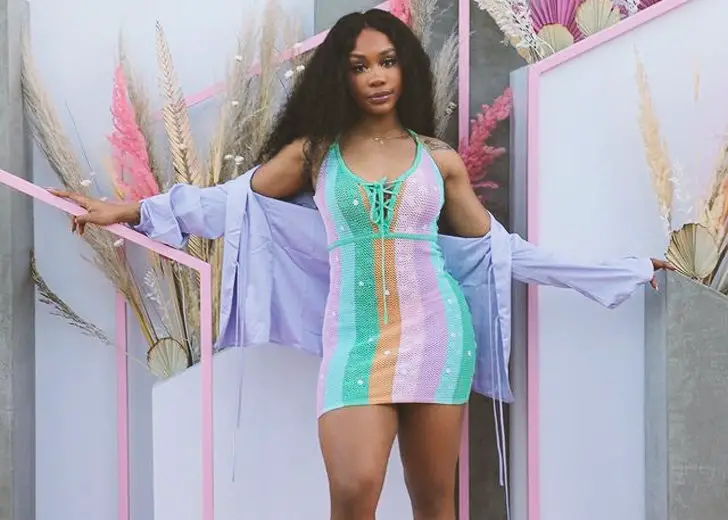 What happens when an inspirational and sky-rocketing artist releases songs on SoundCloud and surprises everyone with them? Well, apparently, a lot get confused. But not necessarily in the wrong way, though.
SZA has been a hitmaker since her debut solo album Ctlr. 4 years later, she has been on tracks and tours with the likes of Kendrick Lamar and Doja Cat. 
And she has been known to drop unreleased songs here and there. But on August 22, 2021, she surprised her fans with three unreleased songs, causing many conversations. So let's talk about them.
Astrology And The Unreleased Trio
SZA dropped 'Nightbird,' 'I Hate You,' and 'Joni' on SoundCloud earlier this week. These were credited to the username "." from "nowhere, United States."
This was, of course, a pseudonym she used for herself. But then, she self-promoted the songs on her Twitter. While she tweeted that these songs were random thoughts and merely a dump, the songs sounded pretty fleshed out. 
'Joni' has soulful vocals over a revered acoustic pluck, and 'I Hate You' is an electro-bop. 'Nightbird' is perhaps the more interesting one with guitar emulated sitars and a Motown-Esque muted bass.
Momentarily, the songs were taken down from SoundCloud. Many speculated that was because the songs infringed copyright laws because of sampling.
However, she clarified that she was the sole writer of the songs and all the tunes were original.
It also could have been that the pseudo-account sounded a bit too much like SZA, and the algorithm didn't know that it was SZA herself!
The artist also tweeted that she was actually inspired by her astrology reader to release the songs. In the screenshot she shared, it can be seen that August's full moon is auspicious to her.
Fans Were A Bit Confused
When the three unreleased songs were put out, fans immediately concluded that a new album was on its way. And they would be right to speculate as it has been in the works.
One of the fans egged her on, saying, "maybe if u dropped this album faster." However, SZA corrected the situation by replying that these were, in fact, from the last album. 
The New Album Is Stuck
There seems to be some issue from the back-end with regards to putting out the new album. 
About last year, the artist hinted in a tweet that her record label Top Dawg Entertainment had been delaying the new album's release. However, she also added that her relationship with the label was toxic and hostile. 
But Terrence "Punch" Henderson, the label's president, denied the claims of holding the album. He also disagreed with the nature of their working relationship. The tweet has since been deleted.
Any word of the new album is also unclear at the moment. That being said, in better news, SZA has mentioned that the long-awaited song 'Shirt' is next on her list of releases.