Sweet Anita Starts a Poll to Verify Her Used Underwear and Socks' Worth
Fans seem to think people would pay as much as £5,000 for her "used items."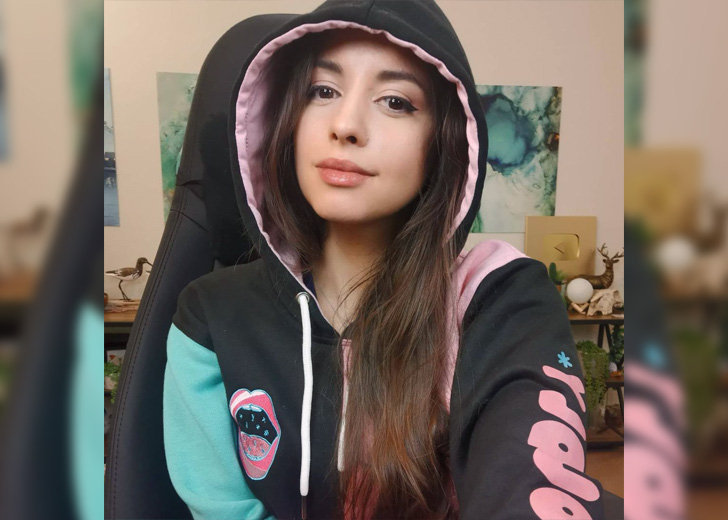 Sweet Anita started streaming on Twitch in September 2018 and amassed quite a large fan following on the platform within three years. However, she always thought she would be kicked off the platform for breaking all the rules. 
She has a rare neurological condition known as Tourette's syndrome, which causes people to make involuntary sounds or movements, amongst many other things. Her version of the syndrome is known as coprolalia, which forces her to swear or say inappropriate things.
It feels like you're physically forced to say these things. I get this powerful urge. And if I don't do it, then I become incredibly stressed and distracted. 
She often answers fans' queries about her particular tic, and even though she has said some of the most offensive things live on Twitch, the platform has supported her. Her fans have also always encouraged her and understood her condition. 
While the experience on Twitch for Anita has mostly been positive, once, she almost considered quitting after receiving too much negative attention from "creepy fans."
Sweet Anita Considered Quitting Twitch
The breaking point for Anita came when she stumbled upon a not safe for work (NSFW) subreddit that was filled with images of her cleavage, thighs, or undergarments that were clipped from her live streams.
Some people had heavily edited her photos to make it look like she was naked even though she had never done a nude live stream. 
On Discord channels, things were worse. 
There, her creepy fans traded links to channels where they shared even more explicit content, including videos of relieving themselves to heavily edited images and videos of her. 
She even tried to have these Reddit forums and Discord groups taken down, but she was unsuccessful. Unfortunately, her problems were not only online. The streamer was stalked by someone who slept outside her house, followed her, and even threatened to kill her. 
The instances of sexual harassment took a toll on her mental health, and she considered leaving the platform. 
Sweet Anita Has a New Sales Pitch
On October 20, the streamer put out a tweet with an interesting sales pitch that could help her deal with her fans' "personal interests."
My mods are trying to convince me that I could actually SELL my used sanitary items, dirty socks, underwear, even a tissue I'd blown my nose with.
I legitimately don't think I'd make £2. They think someone would pay £5000, please tell them they are wrong.😣 — Sweet Anita (@sweetanita) October 20, 2021
In the tweet, the streamer revealed her moderators had advised her to sell her "sanitary items and dirty socks" and "underwear and tissue." Her team thought she could end up making bank on the side if she agreed to it because they felt the products were worth a lot. 
Anita sought help from her online family to understand the worth of the aforementioned products. She conducted a poll asking how much they could sell for as she felt they could only sell for £2. 
However, most of the Twitterati agreed with her team. At the time of writing, a whopping 78.4% voted that people would pay £5,000. 
As of right now, Anita has said nothing about the side business idea. Her followers will have to wait and see if she is open to selling her sanitary items.