Sutton Foster and Her Husband Plan Surprise Dates They Cannot Say No To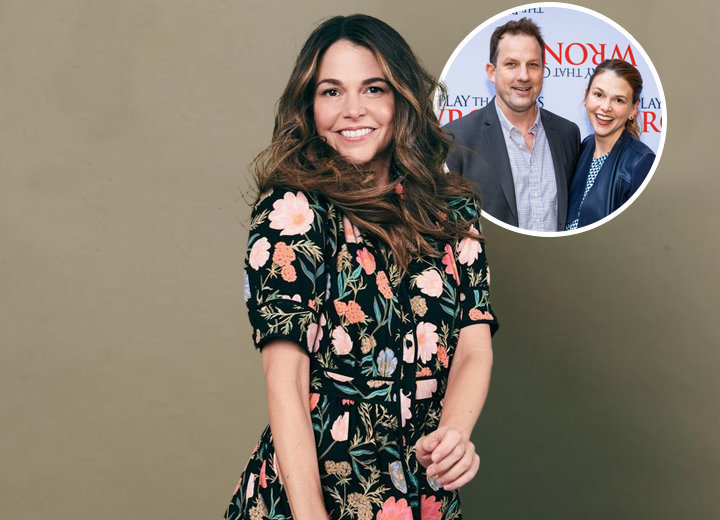 Keeping the romance alive after kids can be challenging. Most new parents find their lives revolving around their kids' schedules and needs, making it difficult to make time for anything else. 
As a result, it's easy for couples to relegate their relationship with their partner to the back burner, but not for actress Sutton Foster and her husband and screenwriter Ted Griffin. 
During an interview with Us Weekly in 2019, Foster revealed she and Griffin kept their romance alive with "can't say no dates."
"We plan these surprise dates for each other, and the only rule is that you can't say no. It's not like, 'OK, eat a spider.' We try to be very gentle about it," the Younger star told the outlet.

Sutton Foster and her husband, Ted Griffin. (Source: Instagram)
Foster shared that once, he took her to a Latin jazz class at Lincoln Center for their surprise date. 
Then he took her to listen to jazz music at Dizzy's, after which they had dinner at a fabulous place they had never been to.
The couple enjoyed doing things they normally didn't do, like eating at taco stands and indoor skydiving on these surprise dates.
Sutton Foster and Her Husband's Relationship
Before marrying the screenwriter, Foster married Smash actor Christian Borle, whom she met in college.
The former couple tied the knot in 2006 but divorced four years later. Although their marriage didn't last, their friendship did, and they continued working together. 
They worked together on Younger in 2018. "It was really fun to work with Christian again," the actress said of her ex. 
Foster and Borle also co-starred in Broadway's Thoroughly Modern Millie and Netflix's Gilmore Girls revival. After her divorce, Foster met her current husband, and in 2013, they got engaged.
They walked down the aisle on October 25, 2014, in an intimate Santa Barbara, California ceremony. 
Motherhood wasn't on the two-time Tony Award winner's card for the longest time, but that changed when she met the screenwriter.
"I'd always been on the fence about having kids. And when I met my husband, I had this new sort of idea about what family was about. When we got married, it brought our families together. And I thought, 'Oh. If I was to have a kid, that just makes sense,'" Foster told Murphy Moroney of POPSUGAR.
Sutton Foster Welcomes a Daughter
Unfortunately, it was easier said than done when the Gilmore Girls actress finally wanted a child. 
After a year and a half of trying to get pregnant, she and her husband talked to a specialist and opted for in vitro fertilization. 
The process was taxing on the actress, who felt pressured to have a baby while filming season four of Younger. 
However, while she was in Tokyo for a concert, she realized the process wasn't working, so the couple looked into adoption.
And then, in April 2017, their lives changed forever when they welcomed their daughter Emily Dale into the family. Now, the parents spend every wonderful moment of their time with their 5-year-old daughter.