Here's Why Susan Powter Called Her First Husband an Idiot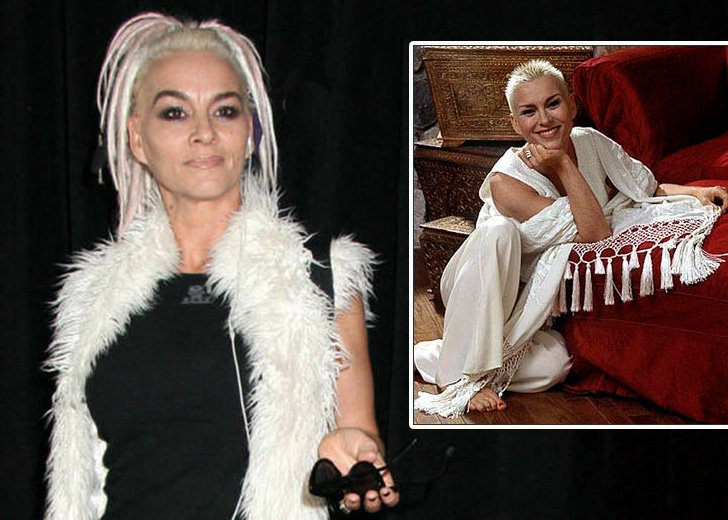 Nutritionist, motivational speaker, and author Susan Powter rose to fame in the 1990s with her health movement centered on the catchphrase "Stop the insanity!"
Since then, many of her books, infomercials, and interviews have blown up. In one particular interview, Powter called her husband an "idiot."
Powter noted that her first husband was an idiot back when they married 21 years ago and was still an idiot at the time of the interview, 21 years later.
She explained she had been a financial victim of spousal support fraud, saying the alimony cheques never made their way to her.

Susan Powter in an interview. (Source: YouTube)
Though Powter has kept her personal life away from the spotlight and has revealed little about her ex husbands, she has expanded a little more about her views on partners and marriage.
Susan Powter on Her Marriages
Powter has been married twice. She and her first husband welcomed two children together — son Damien and son Kiel.
After roughly two decades together, Powter separated from her first spouse and moved on with her second spouse, a jazz musician.
And though Powter and her first husband had already separated, they (Powter, her new partner, her ex-partner, and her ex-husband's new wife) lived together in a duplex because she wanted her children to have a mother and a father.
Following her second marriage, she adopted a third son, Gabriel.
Powter later came out as a lesbian. When asked about her sexuality and her previous marriages with Advocate, she gave a brief insight into her relationship with her first partner.
"I was married for a minute to 'the sperm' — 'cause 'father' means you have to actually do something," she shared. "My ex-husband was living downstairs, I was paying for everything…"
How Susan Powter Started Her Career
Powter's extraordinary journey to fame started after her first marriage fell apart. Then, she was a 29-year-old housewife with no career and two small sons.
"I was a frightened, angry, isolated single mother who dealt with trauma by shoving fat into my mouth," she told The Washington Post about how she coped with her failed marriage.
Powter went up to 260 pounds and started experiencing problems with her health. "I had no energy, I was depressed, my ankles were blown up."
She tried many solutions from the fitness industry but saw no result. One day, she decided to eat a healthy lunch instead of processed food.
She felt better immediately and decided to cut back on the fat. The move made her feel even better, and she also adopted an exercise regime.
Her body fat dropped from 43 percent to 13 percent in a single year, and she lost 146 pounds of weight.
After her transformation, Powter set out to expose the diet and fitness industry that was making money off of people's insecurities.
She made her own fitness package that included five audio tapes, an exercise video, a recipe collection, a guide to food-fat content, and a caliper to measure body fat.
Her infomercial was a tremendous success, selling 300,000 units in just the first two weeks of airing.
Powter has since written multiple books on food and wellness. She has also shared her story as a motivational speaker with hundreds of thousands of people.