Suranne Jones and Husband Laurence Don't Give In to Marital Stigma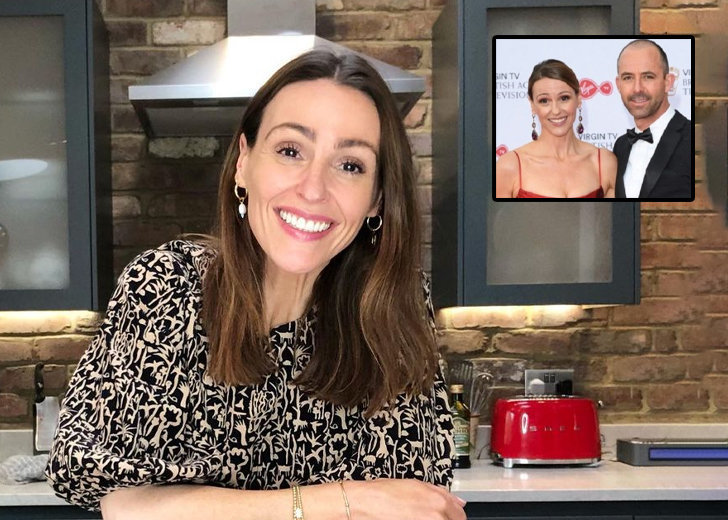 Suranne Jones and her husband, Laurence Akers, have always maintained a low-key personal life.
She isn't hesitant in showing off her husband on her social media but refrains from revealing too much about her family.
Jones is also aware of the marital stigmas in society. However, when that shame starts to affect her or her family's health, she puts her foot down.
Suranne Jones and Husband Ignore Separate-Beds Stigma
Jones, who plays Doctor Foster in the BBC One TV drama Doctor Foster, is somewhat of a doctor in real life, too. Well, at least a doctor who knows how to maintain well-being in her family.
One of the things she does that contributes to her healthy living is not sleeping with her husband in the same bed.
And no, they do not have relationship issues.

Suranne Jones with husband Laurence Akers in June 2021. (Photo: Suranne Akers/Instagram)
Jones knows the stigma behind sleeping in separate beds after marriage. But, she and her husband, screenwriter Laurence, do it anyway for healthy-living purposes.
The actress told Daily Mail in April 2020 that it was okay to ask for space from your partner if it was about your nightly needs.
"if [sic] we are just tired and I need a good night's sleep, and I want to get to bed at nine o'clock and I don't want to put my ear plugs in or I don't need to be disturbed by snores, then that's OK, to say "I just need my space,"' the actress told the publication.
She also recognized that keeping a family in the best health possible required a lot of effort. She utilized her weekends to spend time with her husband and son.
Suranne Jones and Husband Laurence Akers' Married Life
Jones and Laurence met in 2013. They were guests at Sally Lindsay and Steve White's wedding that year, and they struck a partnership there.
Theirs was a whirlwind romance. The couple had been dating for just six weeks when Laurence proposed. She said yes.
Then came their wedding, just after a year from their first meeting. And much like their romance, the nuptials, too, were hurriedly put together.
The Sun reported (via Daily Mail) in August 2015 that they had tied the knot in an intimate ceremony.
A source close to the couple even told The Sun that they weren't the kind of people to have their marriage featured in a magazine, or even social media.
She was reportedly very happy that day; they both were. And why wouldn't she be? Jones had found her 'special someone.'
Just months before their engagement, she had said elsewhere, "once you have your own life, your partner has to be someone very special because life is so busy."
The pair welcomed their first kid in March 2016. She hasn't, however, revealed his name yet.
It also isn't clear whether she's content with one or would want to expand her family further.
Nevertheless, she already considers her family a family of five — she counts her two dogs in.