Sunny Suljic on Mom's Support and Getting Discovered in a Skate Park
Sunny Suljic's parents backed his dream to be an actor since he was around seven.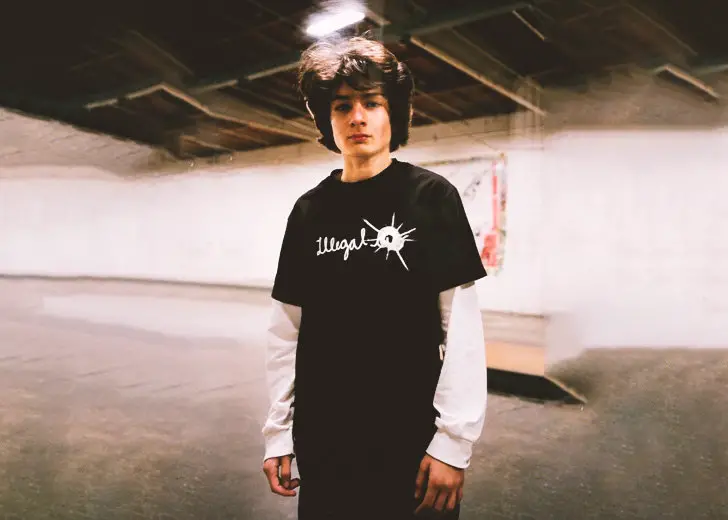 16-year-old Sunny Suljic is a promising young actor and skateboarder who came to prominence with his portrayal of Bob Murphy in the 2017 thriller film The Killing of a Sacred Deer.
The actor had his first lead role in Jonah Hill's 2018 film Mid90s and is credited as the voice and motion capture actor for Atreus, the son of Kratos, in the 2018 video game God of War.
At such a young age, reaching such a position where people recognize you for your work is an impressive feat. Hence, Suljic now feels grateful for all the attention he has garnered but believes it could not have been possible without the support of his parents, especially his mom.
Mother's Support
Speaking with Issue magazine, Suljic opened up about his interest to become an actor from around five or six and how he was backed by his mother.
"Well, I was probably around seven or eight," he said while discussing when he started acting. "I always wanted to be an actor from around five or six, around that time I thought it was pretty cool."
He added he would see younger kids in films, which inspired him to want to appear on the screen one day.
Suljic, who lived with his parents in Atlanta, Georgia, expressed his willingness to become an actor. However, unlike some parents, who would have asked their kids to get back to their studies, his mother supported his interest.
The actor recalled his mother saying, "Alright, let's do it," after which his parents took him to Los Angeles to join the International Modeling and Talent Association [IMTA], a program where a bunch of managers and agents look for new talents.
Discovered in a Skate Park
In the interview, Suljic also shared that he was skateboarding in his local skate park when director Hill and producer Mikey Alfred approached him for the former's directorial debut Mid90s.
He remembered speaking with the two for the first time at the skate park, where Hill asked him if he had any acting experience. In reply, the actor said he had previously worked in The Killing of the Sacred Deer with director Yorgos Lanthimos.
"He [Hill] was pretty good friends with Yorgos, the director of that film, and Yorgos put in a really good word for me. Jonah cast me after a couple auditions. It was a very long process actually," Suljic recalled.
In the film Mid90s, he played Stevie, a 12-year-old protagonist from Palms, Los Angeles, who lives with his abusive older brother Ian and single mother Dabney.
As he grows, he begins to spend time with a mostly older group of skateboarders to explore his potential as a skateboarder.
Suljic's Roots
Despite crediting his parents for supporting his dreams, Suljic is yet to disclose their identity. But the reason seems obvious: the young actor, whose birthday falls on August 10, wants to protect his family's privacy and keep the unnecessary spotlight away from them.
However, his last name — Suljic — is a Bosniak surname, suggesting that he is of Bosnian origin. Reportedly, his father comes from Bosnian roots.