Steven Buscemi on the Death of His Wife — 'The Pain Was the Hardest Thing'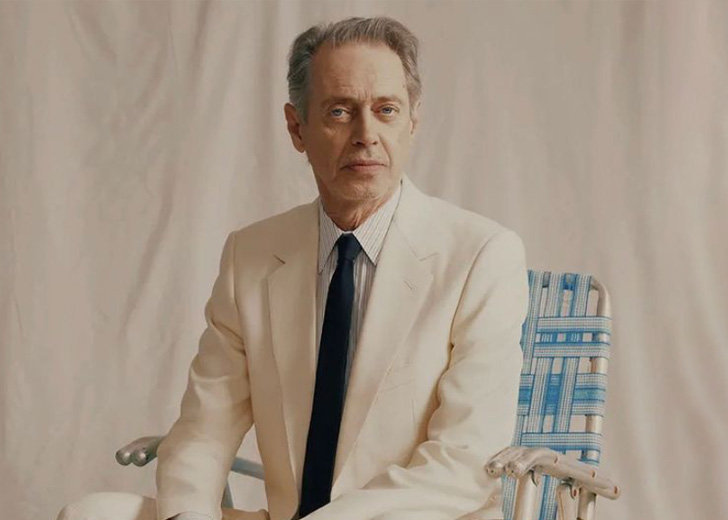 Steven Buscemi and his wife Jo Andres met in 1983 when they were neighbors in East Village, one of New York City's neighborhoods. 
They were always attracted to each other but never made a move until years later. 
Buscemi would try to catch a glimpse of Andres every time she returned from work by walking his dog around the same time. 
The actor was a firefighter who did comedy with his partner on days off.
There were handmade posters of him around the neighborhood from his comedy shows, and his wife, who saw the poster, once told her friend she was going to "snag that guy."
They eventually started talking, but she didn't realize he was the same poster guy she wanted to snag until she saw the poster at his apartment. 
At the time, Buscemi's wife was already recognized in the performance-art world and encouraged him to pursue acting.
The duo got married in 1987 and welcomed their only son, Lucian, three years later. 
Steve Buscemi on the Passing of His Wife
Buscemi's career grew slowly but surely, and he traveled the world for his job. He and his partner promised not to be apart for over three weeks at a time. 
And as much as the couple swore never to be apart, fate had other plans for them. 
In 2015, Andres was diagnosed with ovarian cancer, and although chemotherapy led to a period of remission, cancer returned in 2017. 

Steve Buscemi and his wife, Jo Andres, when they were young. (Source: Hollywood Horror Museum/Twitter)
It was more aggressive the second time, and she eventually succumbed to the illness in January 2019.
A year after the death, Buscemi finally opened up about the tragic loss in a GQ interview. 
"The pain was the hardest thing. People who are going through that, it's painful. It's painful to die from cancer. There's just no way around it," said the Boardwalk Empire star. 
Buscemi revealed he relied on painting with watercolors in his kitchen, which had the best lighting, to overcome the grief.
He shared it had been surprisingly fun, and yellow had been a color he often used as he liked its brightness. 
Steve Buscemi's Thoughts on Death
He added he was finally feeling lighter and part of it had to with him relying on his close friends and son. 
The actor shared that while staying home and grieving, he had begun "a one-man archaeological excavation of his life" so his son was not left with all the "junk" after his death. 
"He'd be the only one when I'm gone," the actor explained. "It's him that's going to have to go through everything. It's just a slow process because I always get caught up in reading stuff." 
Before his wife's death, the actor had not thought about death much. 
But he hoped if there ever came a day when he passed away naturally, he could be as present as his spouse was. 
The actor shared Andres was surrounded by her friends and family and not afraid of dying. 
She accepted death was looming ahead and treated it as more of "a whole series of 'Oh, I don't get to do this anymore.'"