'Scarface' Star Steven Bauer Is Good Friends With His First Spouse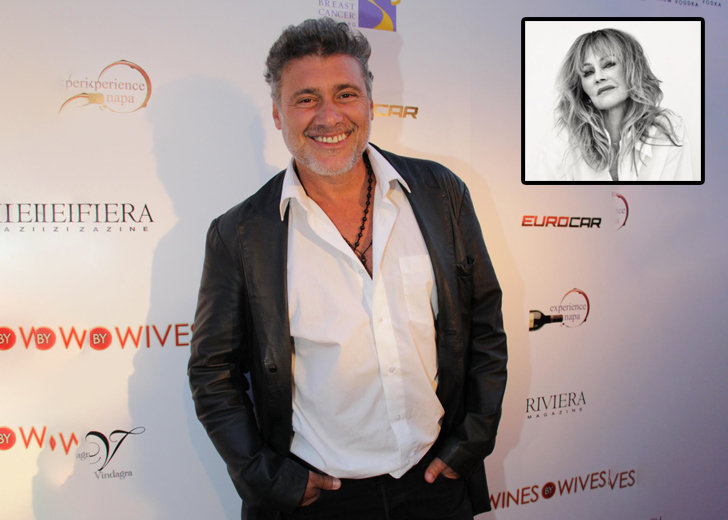 There are plenty of famous couples who have made their love last. But some have been unlucky in love. 
They have been married a few times and are still searching for a person to spend the rest of their lives with.
However, these celebrities haven't let past breakups destroy their faith in relationships. One such celebrity is Breaking Bad star, Steven Bauer. 
Steven Bauer and His First Spouse
Bauer was married to his first spouse, Working Girl actress Melanie Griffith, in 1981. 
They fell in love on the set of She's In The Army Now, and they welcomed their son, Alexander, in 1985. 
Unfortunately, their marriage wasn't meant to last, and the couple called it quits eight years after tying the knot. 

Steven Bauer's first spouse, Melanie Griffith (Source: Melanie Griffith/Instagram)
Bauer and his spouse had a turbulent relationship because of Griffith's problems with cocaine and alcohol, which she admitted after their divorce. 
Their marriage did not end happily, but as time went on, the couple became good friends and have often been spotted together. 
In 2013, decades after their divorce, the former couple was seen together at the premiere of Griffith's latest film Dark Tourist in Los Angeles.
They posed for photographs and were all smiles for the camera and even seen hugging and giggling together on the red carpet. 
Steven Bauer and His Other Marriages
After Griffith, Bauer was married to another actress, Ingrid Anderson, in 1989. She was best known for her appearances on Hercules(1983) and Cover Up(1984). 
Bauer and his second spouse welcomed their son, Dylan Bauer, in 1990. According to ExesAndEx, Dylan is currently a professional tarot card reader and spiritualist. 
As a kid, he was always drawn to mysticism and entranced by tarot cards' esoteric nature and history. 
Dylan is also a best-selling author who has penned books on the subject. After two years of marriage, Bauer and Anderson parted ways in 1991. 
The Scarface actor married Christiana Boney a year after his divorce from Anderson in 1992. They met while Bauer was still finalizing his divorce with the Hercules actress. 
The duo was married for almost ten years, but they had no children. In 2002, the couple went their separate ways, and a year later, he married his fourth spouse, Paulette Miltimore. 
This marriage also did not last, and after nine years, they ended their marriage in 2012. 
Steven Bauer and His Young Girlfriend
After four failed marriages, Bauer never married again but dated other people. 
One of his relationships even made headlines and led to the public criticizing Bauer. In 2014, he began dating his much younger girlfriend, Lyda Loudon. 
The actor was 59 while Loudon was 20, making her younger than his two sons. 
Two years after they started dating, according to Daily Mail, Bauer opened up about his relationship with his girlfriend to In Touch. 
"Lyda and I have faced criticism, but not from anyone interesting. My family loves her, and she loves them," said the actor. 
He told the outlet that his girlfriend positively influenced his life.
Loudon helped him discover all kinds of great lifestyle habits, which led to a 30 pounds weight loss. 
However, the duo is no longer together, and Bauer is currently with Jennifer Brennon.