Steve Perry's Late Girlfriend Made Him Promise Not to Isolate Himself Again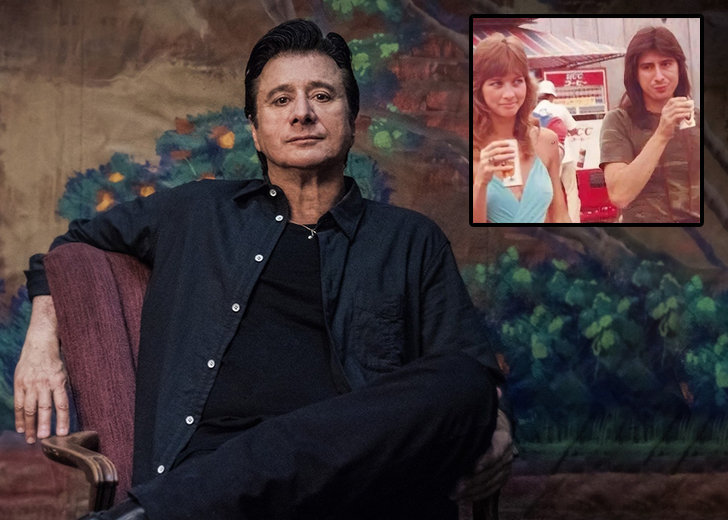 Steve Perry went on a hiatus after a hugely successful 1980s and early 1990s and stayed lowkey for over 20 years.
The man who rarely did interviews during his time with Journey became even more secluded.
But, in 2018, he came out of hiding. He released new music which made it seem like he had never been gone.
The thing that dragged him out was the love he had for his late girlfriend. He couldn't save her, but she did him.
Steve Perry Kept His Promise to His Late Girlfriend
When Perry decided to leave music behind, he never thought he would return. He had PTSD from all the writing and was "completely burned out."
It was only in the later parts of the 2000s that he started writing music again.
Throughout this time, in the spotlight and off it, he had not had a wife.
He had seen too many divorces in his time to get married. Sherrie Swafford was the only woman he had publicly dated before this.
Then, in 2011, he saw someone in a documentary about breast cancer. One of the survivors, Kellie Nash, who would become his girlfriend shortly after, caught his eye.
Without knowing Nash's condition at the time, he asked his friend Patty Jenkins for her email. "There's something about her smile that's killing me right now," he recalled saying to The Guardian in 2018.

Steve Perry released 'Traces' as a promise fulfilled to his late girlfriend Kellie Nash. (Photo: Steve Perry/Instagram)
Nash knew Perry, and he remembered that. He asked Jenkins, the creator of the documentary, to send her an email.
He wanted to know if she would go out for lunch with him.
Before this, though, Jenkins told Perry about Nash's condition. Her cancer had come back, was in her bones and lungs, and she was fighting for her life.
This threw him back a bit. At first, he thought he would not deal with cancer again, having done that with his parents and grandparents.
But a second thought came to him. "bullsh*t," he thought, and went forward with the email.
Perry got into a relationship with Nash knowing doctors had said she would die.
However, he had other ideas.
"I believed our love would cure her cancer," he said when asked about his motive in getting into the relationship.
After a year and a half of being together, Perry's girlfriend died. Before she left, she made him make a promise to her.
She said — "Promise me you won't go back into isolation." She thought their love would be for nothing if he went back to his old ways.
She left him heartbroken and grieving for two years. But she kept him alive and going, too.
Steve Perry said the release of 2018's 'Traces' was a promise fulfilled for his late girlfriend Kellie Nash. But he isn't finished creating: https://t.co/IKJvHmjaqr — UltimateClassicRock (@UltClassicRock) December 11, 2020
Perry wanted to keep his promise to Nash. So he got back to making music properly — he built a studio at his own house, and out came Traces, his 2018 album.
He wasn't done creating, though. The vocalist was working on new projects in December 2020.
Does Steve Perry Have a Girlfriend Now?
Perry seems to have moved on with his life. He has a new partner now and celebrated the holidays with her.
Sherrie Swafford and Steve Perry in 1982, she was his girlfriend at the time and appeared in the "Oh Sherrie" music video in 1984. 👫 pic.twitter.com/bnHZVWNX8T — Groovy History (@GroovyHistory) January 15, 2021
While talking to Ultimate Classic Rock in December 2021, right before Christmas, he revealed he planned on spending the holidays with her, thinking about their past Christmases.
And maybe also with his grandkids?
Perry had his daughter, Shamila Perry, during his 20s with a woman he used to date. Shamila now reportedly has two kids of her own.
He is also out making some headlines now. He recently came out with a strong opinion about singers who use auto-tune, and a holiday album as well.