Ivan Moody's Tattoos Signify Life-Changing Phases of His Life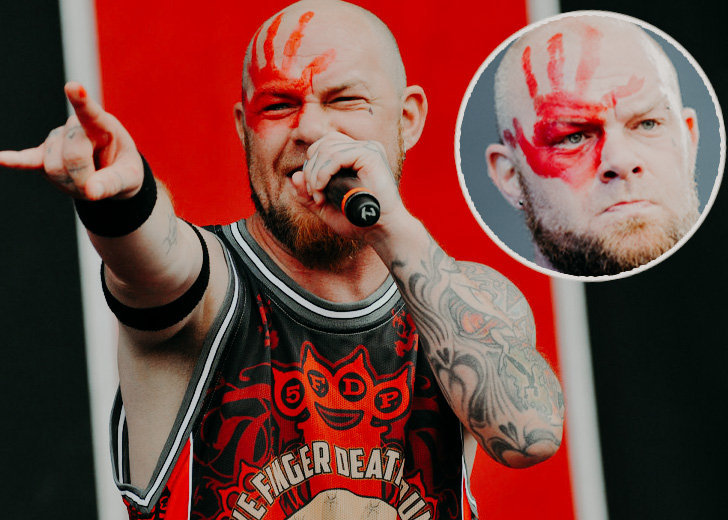 Five Finger Death Punch frontman Ivan Moody's life is never short of controversies. 
From a domestic violence case to being legally dead for over two minutes, it is fair to say Moody has had his share of experiences.
He engraves these experiences on his body in the form of tattoos to remind him of the life-changing phases that made him the man he is today.
About Ivan Moody's Tattoos
In an episode of the Loudwire series Needle and The Damage Done, the singer gave exclusive insights on his body designs and their significance, right from his first tattoo to the latest one.
Talking about his latest tattoo, he shared it was a phoenix that covered the left side of his head. He got it done to commemorate his milestone of one-year sobriety.
The musical artist explained how the music industry could be cruel to people sometimes and that the phoenix tattoo signified he wouldn't give up. He hoped his art could be a symbol other people could look up to. 
I wanted to not only wake up everyday and remind myself of how far I've come, but how far I have to go. I wanted to make sure that everybody knew that I wasn't going anywhere. 
Another meaningful tattoo adorned by the vocalist is a snakeskin mohawk on his head.
Ivan Moody flaunting his tattoo in January 2021. (Photo: Instagram)
According to Moody, the snakeskin design symbolizes his decision to shed his skin, so to speak.
I looked in the mirror and it was like [Lord of the Rings character] Gollum. I was green and ugly and pale and I was like, 'What the f**k happened to me?' And that's when I decided I was going to shed skin and be the man that I've should've always been and I can be.
A symbol of change, the snakeskin mohawk is associated with Moody's near-death experience when he was in a coma for three days and even legally dead for over two minutes.
Ivan Moody's Relationship With His Daughters
In the same Loudwire episode, the vocalist shared that the "Veni, Vedi, Vici" tattoo on his right arm was his daughter's favorite.
Moody has always been expressive about the relationship he shares with his daughters named Lexus and Nova. He isn't shy to express his love for his kids, both on and off stage. 
The rockstar once brought his eldest daughter, Lexus, on stage during his performance at Denver's Pepsi Center. The sweet moment between the father-daughter duo was captured by a fan and will most definitely melt your heart.
In another concert at the Tuscon Convention center in November 2019, the rockstar father brought his younger daughter Nova on stage for an emotional performance of his song 'Remember Everything.'
Before he started singing, he told Nova how much she meant to him and that he'll always love her no matter what.
Interestingly, Moody became a grandfather after his eldest daughter had a baby.
While talking about his experience of being a grandfather at 40 in an interview with 101 WRIF,  the vocalist said that he was thrilled to know that his daughter had come to an age where she was ready to have kids.
He jokingly added that he wasn't quite ready to accept being called a "grandpa" yet.
Ivan Moody Faced Allegations of Domestic Violence
In December 2015, Moody was in the throes of divorce after his wife, Holly Smith, accused him of cheating and physical assault.
According to TMZ, Smith confronted her husband in a hotel room in Vegas and accused him of infidelity after finding texts on his phone from multiple women.
The confrontation was followed by a very drunk Moody laying hands on his wife — repeatedly punching her and choking her with a blanket.
The singer was arrested for domestic violence, but the charges were later dropped. However, this event led to his wife seeking a divorce from him.
The separation from his wife made Moody realize that alcohol was taking over his life and ruining it. So, the singer changed his life around and abstained from using alcohol again.