Steve Guttenberg Gushes About Wife Emily Smith — 'She Is the Real Deal for Me'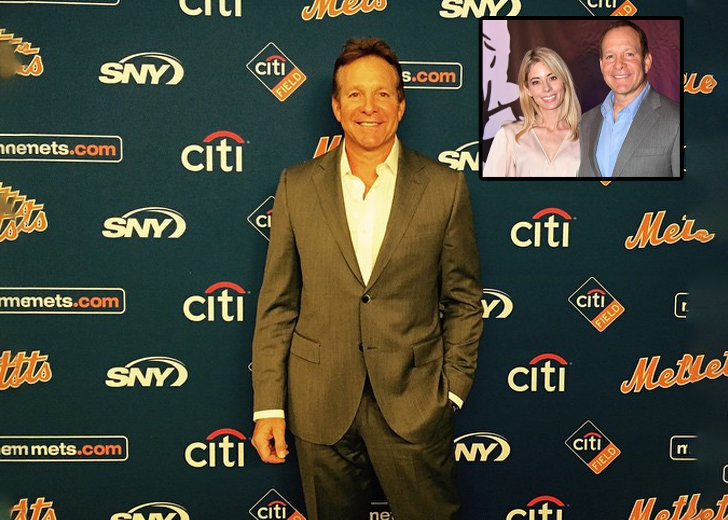 Steve Guttenberg is one of the most respected actors in Hollywood, with a career spanning four decades. 
The legendary actor has led several blockbuster hits, and to recognize his contribution, he was awarded the Tony Randall Lifetime Achievement Award in 2008.
Despite the fame and success in the entertainment industry, the same could not be said about his love life. 
After divorcing his wife, Denise Bixler, in 1992, the actor remained single for the longest time. 
But all that changed in 2014 when he met his current wife, Emily Smith. 
WCBS-TV's Scott Rapoport set up the actor and The CBS Morning Show reporter on a blind date. 
After two months, they finally met for drinks and hit it off after just an hour. 

Steve Guttenberg and his wife (Source: Steve Guttenberg/Instagram)
A year later, the couple moved in together, and in December 2016, Guttenberg proposed to Smith. 
Smith confirmed their engagement in a Facebook post with her ring on full display as she posed beside the Three Men and a Baby star. 
"Yes, yes, yes [followed by celebratory emojis]," she wrote in the post at the time.
Steve Guttenberg Gushes About His Wife
Following their engagement in 2016, the happy couple didn't get married immediately and continued living together. 
In 2017, Guttenberg gushed about Smith during an interview with Daily Beast. 
The actor shared it was the first time he had felt that way about someone and said, "She's the real deal."
"She wakes up in the morning the same way she goes to sleep: solid, balanced. I don't want to give these things a jinx, but she makes me a better person, which I really like," said the actor.
He continued singing praises, sharing that the reporter was a very classy lady with a terrific value system and a sense of humor. 
Speaking of their wedding, Guttenberg shared that they were "likely" to marry in the spring, but a date had not been confirmed.
But finally, after three years of being engaged, the pair tied the knot in an intimate wedding ceremony in 2019.
It was the first time for Smith and a second for Guttenberg.
The celebrations took place in Malibu, California, and the couple's closest family and friends, including their cupid, Rapoport, were present. 
Steve Guttenberg on the Age Gap With Wife
The actor and his spouse have a thirty-year age gap, but that didn't bother him. 
He told Daily Beast that he actually got lucky with Smith.
"You attract who you attract. You fall in love. I think I got lucky and helped me. I got an angel around, knock on wood," said Guttenberg. 
The Police Academy star noted he hoped to get as many good years out of Smith as he could.
Guttenberg claimed he was good at getting older and had recently dropped 20 pounds thanks to his new vegetable diet. 
With a new approach to health, the actor joked he wanted to live till he was 150. 
As for wanting children, the actor shared he never wanted any before, but since meeting his partner, he didn't mind being a father. 
The actor hoped he and his wife would get lucky.