Steve Earle Split from Sixth Wife Allison Moorer Following Son's Autism Struggle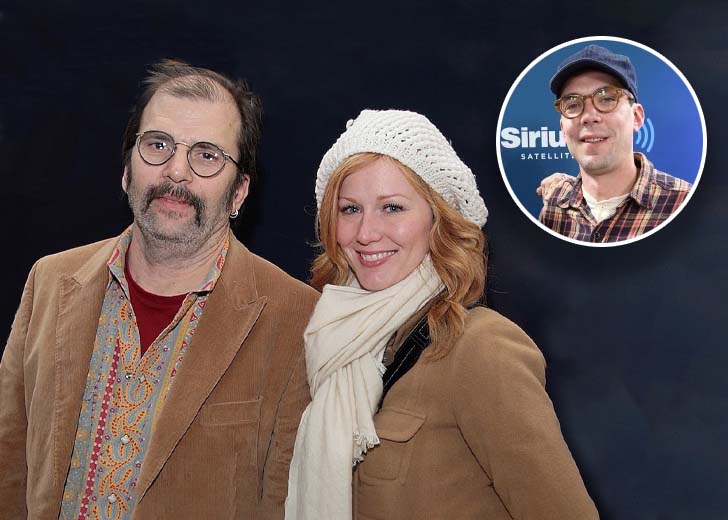 Steve Earle has been married and divorced seven times. However, he only had six spouses since he remarried his fourth wife, Lou-Anne Gill, twice.
The singer had the longest marriage with his sixth and last spouse, Allison Moorer. The pair tied the knot in 2005 after Earle divorced Gill for the second time.
After five years of marriage, they welcomed their son, John, in April 2010. Sadly, John was diagnosed with autism when he was 23 months old.
Since then, Earle has devoted his life to taking care of his kid. But unfortunately, his love life has been in the drains since then.
He separated from Moorer in March 2014. He revealed one reason his wife left him was their son's autism.
Steve Earle's Divorce with Sixth Wife
In an interview with The Guardian on June 14, 2017, Earle talked about his relationship with his sixth spouse. The duo had a rollercoaster of a relationship.
Since they both were singers, they spent time touring and doing concerts. Earle often introduced her on stage with 'Sparkle and Shine,' a love song he wrote for her.
They moved to New York, Earle's favorite city in the world after they got together. They continued to stay there primarily because they believed their son would receive the best schooling in the Big Apple.
Unfortunately, it was easier said than done. Earle loved the city, whereas his wife resented being there.
She wanted to leave New York, and when she could not, she thought the '21st Century Blues' was trying to control her life. Earle denied doing so and said he did not want his son to leave the city.
Therefore, there was a rift between the duo. When asked if his son's autism aided their break up, the singer said, "the straw that broke the camel's back."
But regardless of his child's diagnosis, Earle believed his wife already had plans to leave him. He said, "She traded me in for a younger, skinnier, less talented singer-songwriter."

Steve Earle separated from his sixth wife, Allison Moorer, in 2014, following their son John's autism diagnosis. (Source: Facebook)
While it was hard for Earle to cope with his seventh divorce, his son has given him a sense of purpose. He admitted it was his job to make sure his child was all right, and he enjoyed doing so.
He said, "I know why I get up in the morning now: to figure out a way to make sure he's going to be alright when I'm gone." Earle's friends are also passionate about John and enjoy his company.
He told Rolling Stone on May 9, 2018, that his friends came to visit John "because it makes them feel better because he's just kind of all love." Similarly, Earle also dubbed his son his "favorite person to hang out with."
Steve Earle's Thoughts on Marriage
In the same interview with Rolling Stone, Earle shared his thoughts on marriage.
He confessed his therapist said Earle tied the knot so many times because he intentionally chose women with whom he could not succeed in a relationship. This was because he wanted to be alone than with someone else.
Earle hoped that was not true since he said, "it sounds like a lot of work." He then admitted that he fell in love so often that "the only logical conclusion" was getting married and making the person his spouse.
However, he hoped he had convinced himself it was unnecessary to exchange vows after all these times. Similarly, he answered the question about what he had learned about marriage.
He said, "Don't do it, or get a prenup." But then, he elaborated, he did not think it was necessary to get prenups.
But looking at his history, he wished he got one.
In a 2019 interview with Men's Journal, Earle was asked, "What advice would you give your younger self?" The singer answered, "You don't have to marry everybody you go to bed with."
Currently, he is single, and looking at his opinions on marriage, it seems like he will not tie the knot anytime soon.