Does Steve Burns Have a Wife? Clues We Have On His Dating Life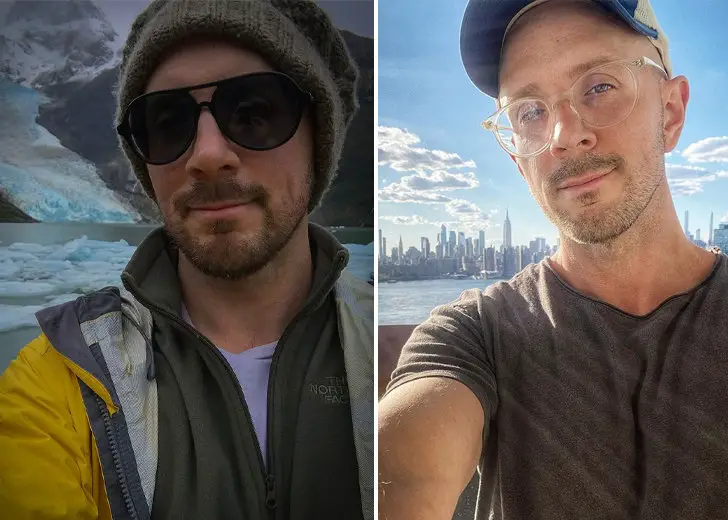 Blue's Clues has been a monumental show for many people's childhood. While the puppy Blue was the show's main character, host Steve Burns has been adored by the show's fans. 
Burns hosted Blue's Clues from 1996 to 2002, for six seasons. He recently made a comeback in September 2021, after almost two decades of leaving the show. 
He delivered a heartwarming message to his fans, which was trending on Twitter for days. This proved that regardless of him not being a part of the show, he was still a beloved part of people's childhood. 
This also brought up questions about his personal life — especially his relationship history and if he had a wife or a girlfriend. 
Does Steve Burns Have a Wife?
No, Burns does not have a wife. Or at least, he has revealed no information about his married life and wife to the public. 
However, there is a wild story about his dating history related to Blue's Clue. Burns shared the story via The Moth, a nonprofit organization through which people can share their stories live. 
In a 17 minute video, Burns talked about how he had an awkward date with a playboy model. The actor was at the peak of his career with Blue's Clues in 2000 since the show had amassed a massive fanbase worldwide. 
He was even named one of America's Most Wanted bachelors of 2000 by People. He was gaining more attention from women than ever and received plenty of fan letters. 
He received one such letter at his Nickelodeon office from a Playboy model. It contained a note which asked him to call and invite her to dinner. 
Burns was hesitant to call since he did not know if the letter was authentic. However, after his friends persuaded him, he called the model and asked her out. 
The date started weird since the Playboy model, who was above 6 ft tall, was shocked to see the actor. She expected him to be taller, but regardless, they went to get their dinner. 
Since there was nothing common between them, they did not have anything to talk about. But Burns was desperate to turn things around. 
On their way to the restaurant, they noticed a children's birthday party whose theme was Blue's Clues. Luckily, Burns had everything related to the show, including his costumes and autograph, in his car's trunk. 
The actor believed that this was the only thing he could do to impress his date, so he asked the model if they could drop by the party. She happily agreed, and the kids were happy to see the host straight out of the TV. 
Burns took a couple of pictures with the kids and headed to the restaurant with his date. Instantly, he was recognized by a man who told his wife that the host of Blue's Clues was in the restaurant with an escort. 
They soon went to Burns' home, where the Playboy model sat on The Big Red Chair from the show, gifted to him by the studio. The woman asked him to sing "that song about the mail" — something Burns never expected. 
She also requested Burns to meet with her mother, which the actor obliged. However, when he met the model's daughter, they started pitching him ideas about kids' shows with inflatable balloons. 
At last, he came to realize that the date was "an elaborate plot to pitch him a children's television show." Besides this story, Burns has shared nothing related to his dating history with his fans and followers.