Meet Stephen Baldwin's Fashion Model Daughters — Alaia Aronow and Hailey Bieber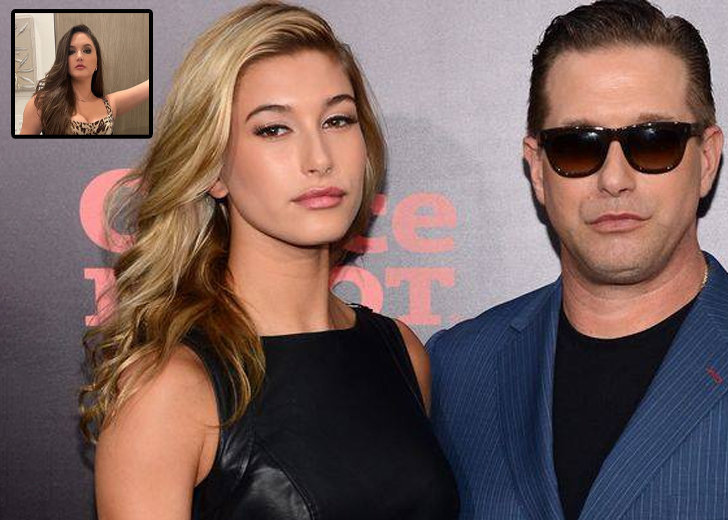 The Baldwin Brothers and family have dominated the Hollywood and modeling industry for a long time. Now, their daughters are doing the same. 
One of the Baldwin Brothers is Stephen Baldwin. He is an actor and director who has been involved in the entertainment industry for over two decades. 
Stephen has been with his wife, Kennya Baldwin, since 1987. Kennya is a Brazilian graphic designer whose father was a Brazilian composer named Eumir Deodato.
Stephen Baldwin and His Wife, Kennya Baldwin
Stephen and his wife got married in 1990, and they currently live in Nyack, New York. While the pair are often lauded for their 32 of marriage, there were rumors that Stephen was cheating on his wife. 
In November 2018, news and video of Stephen allegedly having an affair with Ruth Perez Anselmi, a masseuse, surfaced. Daily Mail reported that they caught the two leaving a hotel. 

Stephen Baldwin posing for a picture with his wife, Kennya Baldwin. (Source: Instagram)
Reporters from the tabloid asked questions, urging the actor to answer questions about the affair. However, Stephen denied it continuously. 
When the reporters continued to urge him, the Usual Suspect star replied, "Now you are breaking the law, potentially, so be careful." Regardless of the rumors of the affair, Stephen is still together with his wife. 
He often posts about her on his social media and dubs himself "the luckiest guy I know." Stephen and Kennya have two daughters — Alaia Aronow and Hailey Bieber. 
Stephen Baldwin's Daughters 
Stephen's eldest of two kids is Aronow, who was born on January 23, 1993. Her daughter, Aronow, is not as famous as her sister, but she also has a flourishing modeling career. 
She has worked with different brands like Calvin Klein and has been represented by various modeling agencies. Some of them are VNY Models, State Management in New York, and The Squad in the UK.

Alaia Aronow posing for a picture with her husband, Andrew Aronow, and daughter Iris. (Source: Instagram) 
Alongside modeling, Aronow is also an activist who usually advocates for endometriosis and PCOS.
According to Healthline, endometriosis is a condition "in which tissue similar to the tissue that forms the lining of your uterus grows outside of your uterine cavity." 
As a result, it causes extreme pain in women. Since Aronow suffers from these conditions herself, she spreads awareness about them for other women who go through the same. 
On September 2, 2017, Aronow tied the knots with her long-time boyfriend, Andrew. Like the Baldwin family, Andrew is also heavily involved in the entertainment industry and is a producer. 
In April 2020, the couple announced that they were pregnant with their first child. On August 17, 2020, they welcomed their daughter, Iris. 

Stephen Baldwin's Daughter, Hailey Bieber, with her husband, Justin Bieber, at the Met Gala 2021. (Source: Instagram)
Since then, Aronow and Andrew have shared their journey of parenthood on their Instagram. Bieber has also shared snippets of her niece on Instagram, gushing about how much she loves her. 
Bieber is the youngest of Stephen's daughters. Born in 1996, Bieber has worked and modeled for huge names like Ralph Lauren, Tommy Hilfiger, Calvin Klein, bareMinerals, Versace, and Dolce & Gabbana. 
While she is a successful model in her own right, she has become a household name after being married to Grammy-winning pop star Justin. However, the two do not have any children yet.
Apart from being a model and influencer, Bieber is also a YouTuber. She often posts videos on her YouTube channel, which gets millions of views. Both of Stephen's daughters maintain a close bond with each other. 
They post about each other on their social media and gush about how much they love each other.