'90 Day Fiance' Star Stephanie Matto Launches NFT Fart Jar Collection after Retiring from Selling Fart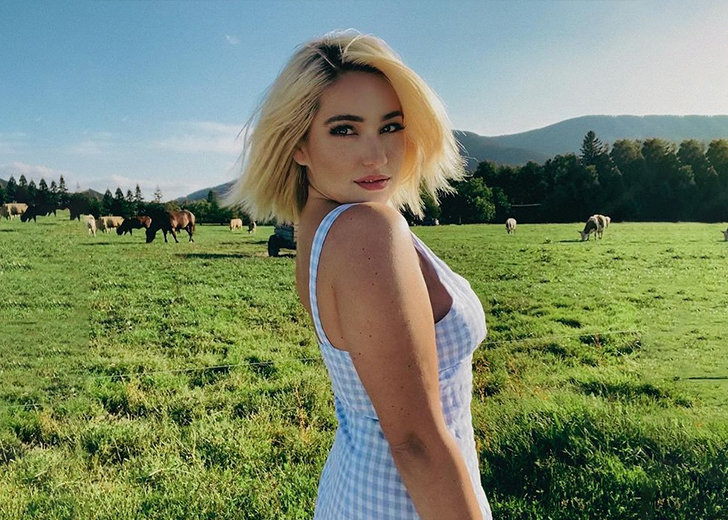 Stephanie Matto probably makes more money than most doing something that people wouldn't dream of — selling a fart jar. 
Matto is a familiar face in the 90 Days universe after starring in season 4 of 90 Day Fiancé: Before the 90 Days and season 2 of 90 Day: The Single Life. 
She skyrocketed to fame and leveraged her fame to start a lucrative business, and created her own adult subscription site, UnFiltrd, in August 2021. 
The site helped her learn about the different fetishes that people had. 
One such fetish included people who enjoyed sniffing farts — especially from the famous reality star. 
The 90 Day Fiancé star opened up about her business with BuzzFeed. 
She explained that she was attracted to the business because of its bankable income and thought it was a "hilarious publicity move that would get people's attention."
As for creating the fart jar, she shared that she mixed her perfumes in the jar and added objects like "a small fabric petal or flower" to allow the scent to last longer. 
Since selling her goods on the market, Matto has made over $50,000. 
Stephanie Matto's Health Scare
As the reach of her business expanded, so did the demand for her products. 
The 'fartrepreneur' usually followed a strict diet opted for a high-fiber diet, living off beans, eggs, and protein shakes to squeeze out many jars worth of farts. 
But in doing so, she ended up overworking her gut and was rushed to the hospital after experiencing stabbing pains in her chest.
The 90 Day Fiancé star thought she was having a heart attack or a stroke and was convinced she would die at any moment. 
Fortunately for her, her diagnosis was not as severe as she thought. The pains were caused by excess gas from her harmful diet. 
The doctors advised her to change her diet and gave her some gas suppressant medication. And with that, she also retired from the fart jar business, which she announced on Instagram. 
Stephanie Matto's NFT Fart Jar
After the health scare, the entrepreneur announced that she was going to dip her toes in the popular NFT trade.
She planned to turn her fart jar into digital artworks and sell them on the blockchain. On January 4, she announced the launch of her fart jar NFTs on Instagram.

Stephanie Matto announcing the launch of her fart jar NFT (Source: Stephanie Matto/Instagram)
Matto put up a series of beautiful pictures of herself on Instagram and explained that her NFT collection was unique, iconic, and a "masterpiece." 
She said that 100 such NFTs could allow a buyer to "unlock a REAL physical jar" and that buyers could resell it whenever they wished. 
The reality star exuded confidence and happiness over the launch of her new business, but some fans missed the point. 
People took to the comments section and criticized her toe, as seen in her last picture. 
One wrote, "Ok, but is your toe really that big? I cannot stop staring at that picture." while another one commented, "That toe though!!! TOE NFT probably next."
But her loyal fans supported her idea, with one saying that it was their favorite thing that ever happened on the internet.