Is Stefon Diggs Quandre Diggs' Brother? Are They Related?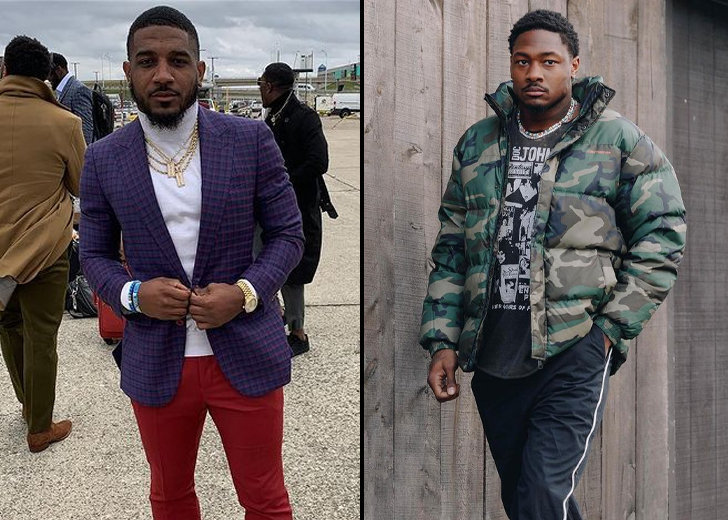 Many athletes and celebrities share the same last name and talent and are often thought of as a family. 
But despite having the same surname and similar careers, not all of them share the same gene pool. 
One such pair of athletes are Quandre Diggs and Stefon Diggs. 
For those wondering, "is Quandre Diggs related to Stefon Diggs?" The duo is not related. 
The former was born in January 1993 in Texas, while the latter was born in November 1993 in Virginia.
Quandre is the son of Roland Hayes and Jan Hayes, while Stefon is the oldest child of Stephanie Diggs and Aron Diggs. 
Coincidentally, they were drafted in the same year — 2015. 
However, Quandre is a cornerback turned safety for the Seattle Seahawks, while Stefon is a wide receiver for the Buffalo Bills. 

Stefon Diggs (Right) and Quandre Diggs (Left) (Source: Stefon Diggs/Instagram, Quandre Diggs/Instagram)
Therefore, it is safe to conclude that Stefon is not Quandre's brother
They just share the same moniker and were drafted in the same year.
Stefon Diggs' and His Brother
Although the two athletes are not related, they have family members in the NFL. 
When Stefon's father passed away, he shouldered the responsibility of taking care of his family, including his brothers — Trevon and Mar'Sean, aka Darez. 
Stefon and Trevon are both in the NFL and only four years apart. 
But despite the minor age gap, Trevon refers to the wide receiver as a father figure. 
"[Stefon] is like my dad, honestly. He was there for me when my father passed, so he has always taken care of me. I always ask him everything, no matter what," said Trevon. 

Stefon Diggs and his brother Trevor Diggs (Source: Trevor Diggs/Twitter)
The brothers started playing football thanks to their father, who coached them and took them to practice every day before he passed. 
They were close as kids, but the tragedy brought them closer. 
And as the older sibling, Stefon was there for Trevon every step of the way. 
Quandre Diggs Living up to His Brother's NFL Legacy
While Stefon has two younger siblings in the NFL, Quandre had an older half-brother in the sport. 
Quandre's sibling, Quentin Jammer, was the fifth-overall pick in 2002 and played 12 NFL seasons.
In November 2013, Quentin was inducted into the Longhorn Hall of Honor, and Quandre, who looks up to the former NFL athlete, wants the same one day. 
But according to the Seattle Seahawks' safety, as much as he loved the former footballer, he always tried to keep up with him and competed against what he did. 
Quandre always wanted to do everything the former San Diego Chargers' member did, and once when he was five, he got into trouble for it. 
After seeing Quentin play with a pocket knife, he tried it out too, but ended up slashing Quentin's water bed. 
Quandre ended up getting spanked for the first and last time in his life. 
And since then, Quentin has been teaching him life lessons and football lessons. 
Quandre learned everything he knew about football from Quentin, and when Quentin started his NFL career, he wanted to be a part of it ever since. 
And slowly but surely, the Seattle Seahawks member made it and has been living the dream.